A Guide to North Carolina's Car Accident Laws
Every state has unique laws. Because of this, it is important to familiarize yourself with the laws of your home state, as well as those of any state where you plan to travel or spend a significant amount of time.
You might find, for example, that you are held to a shorter statute of limitations or different insurance requirements in a new state after moving. If you reside in North Carolina even part time, it is in your best interest to take time to understand its car accident laws so you are informed and prepared if you are ever involved in a collision.
North Carolina's Statute of Limitations for Car Accidents
In North Carolina, the statute of limitations for bringing a car accident claim is three years from the date of the accident. This means that after you are involved in an accident, you have three years to file a personal injury claim to recover compensation for your injuries or a property damage claim to recover compensation for damage to your vehicle.
With some narrow exceptions, once three years pass, you are no longer entitled to file a claim to recover any type of compensation for damages related to your car accident.
North Carolina Is an At-Fault State – What This Means for You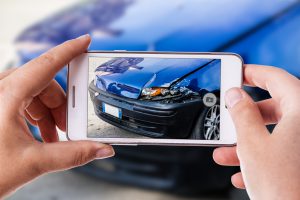 If you are injured in a car accident that was caused by someone else, you will need to go through the negligent party's insurance provider to recover compensation for your damages. In some states, known as "no-fault" states, injured drivers recover compensation through their own insurance providers. But in North Carolina, it is on the injured driver and his or her attorney to seek compensation from the party whose actions caused the accident.
In North Carolina, more than one party can be found to be negligent and liable for a car accident victim's damages. For example, say you are involved in a collision with two other cars. Both of these cars' drivers may be held responsible for your accident. You will need to prove that both of these parties, and not you, were negligent and the extent to which each was negligent.
This is where working with an experienced car accident attorney is one of the most critical choices you can make. He or she can examine the evidence presented to prove that the other drivers were negligent, establishing your right to compensation from their insurance providers.
Can You Be Partially at Fault and Still Recover Damages in North Carolina?
No. This is because North Carolina, unlike most other states, still uses the doctrine of contributory negligence rather than the doctrine of comparative negligence.
Under North Carolina's contributory negligence law, if you are found to be in any way responsible for your accident, you cannot recover compensation for your damages. As a possible defense, the other party may claim that you were also negligent in an attempt to be relieved of the obligation to compensate you. This is why it is critical for you to work with an attorney to prove that you were not negligent.
Contrast this with comparative negligence, which allows parties who were partially at fault –up to 50 percent in many states – to recover some compensation for their damages according to the percentage of fault they were found to hold for their accidents.
Insurance Requirements for Drivers in North Carolina
In North Carolina, all drivers are required by law to continuously carry automobile liability coverage. This is enforced by the North Carolina Department of Insurance.
At minimum, each vehicle must carry $30,000 in bodily injury liability, $60,000 to cover all parties involved in an accident, and $25,000 in liability for property damage. Along with this coverage, North Carolina drivers are required to carry uninsured/underinsured motorists coverage, which compensates an insured motorist when he or she is hurt in a collision with a driver who either has no auto insurance or whose insurance does not provide enough coverage to meet the affected driver's needs.
How North Carolina Car Accident Trials Work
Although most car accident cases are resolved out of court, you should familiarize yourself with how North Carolina car accident trials work in the event that your claim has to go to court. This scenario often occurs when a victim's claim is denied and the negligent party or his or her insurance provider refuses to agree to a fair settlement amount.
A court trial involves many individuals. Alongside the judge, a jury may also be present to help determine the trial's ruling. A court reporter as well as other staff members will also be present.
The claimant, defendant, and their attorneys are also present in a trial. If there were witnesses to the accident, they may be present, as well as the police officer who investigated the accident.
At the trial, the attorneys for both parties present their cases to the court. These can include evidence, such as photographs of the accident and documentation of medical treatment. After hearing both parties' claims, the jury works together to determine answers to the questions presented to them through the trial with input from the judge regarding the admissibility of the evidence presented and the applicability of state laws. This process could take a few days. Once the jury has reached a decision, known as a verdict, they submit it to the court and the judge makes a ruling.
Work with a North Carolina Car Accident Attorney
If you are involved in a car accident in Raleigh, Goldsboro, or anywhere else in North Carolina, work with an experienced car accident attorney to explore your options for filing a personal injury claim. Through a personal injury claim, you may be able to recover compensation for your damages like medical bills, lost wages, and intangible losses like pain and suffering.
Contact Riddle & Brantley, LLP, today to schedule your free case evaluation with our team. During your evaluation, we will listen to your concerns and answer your questions, guiding you toward the most productive choice for your case.