What Can North Carolina Do to Help Keep Teen Drivers Safe?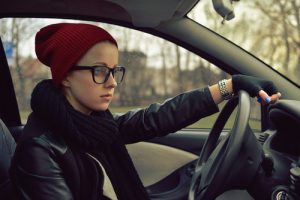 Per a report in WTVD-TV, two teenagers were killed in a Cumberland County car accident. The deadly crash only involved one vehicle. As the vehicle was heading north, it crossed the center line, went off the road and crashed into a tree at the intersection of Tyson Plantation Road and Butler Nursery Road. The driver of the vehicle was 19 years old and there was one passenger in the car who was 18 years old. Both young men died at the scene of the crash.
In the wake of a tragedy like this, many wonder if there is more that could be done to keep teen drivers safe. One thing that is being done in North Carolina to improve safety for teen drivers and their passengers is the graduated driver license program.
How Does North Carolina's Graduated Driver License Program Work?
The graduated driver license program is a process that first time driver license applicants who are 15 to 17 years old are required to complete to qualify for a driver license. According to the North Carolina Division of Motor Vehicles (NCDOT), the state's graduated license program has three steps:
Learner Permit – A learner permit enables drivers who are 15 years old but under 18 years old to drive an automobile while under proper supervision. Before receiving a learner permit, applicants must pass a vision and written test. During the first six months, those with learner permits are only allowed to drive between 5 am and 9 pm. Drivers with learner permits are not permitted to use a smartphone while behind the wheel.
Limited Provisional License – After having had a learner permit for a year, drivers who are 16 years old but under 18 years old can qualify for a limited provisional license. Applicants may not be eligible for a limited provisional license if they were convicted of a moving, seat belt or distracted driving violations in the six months prior to applying for the license. Applicants must also pass a road test and show proof of insurance before receiving a limited provisional license. Drivers with limited provisional licenses are allowed to drive without supervision from 5 am to 9 pm or when driving to or from work. However, while driving unsupervised, these drivers cannot have more than one passenger under 21.
Full Provisional License – Once a driver has had a limited provisional license for six months, he or she can apply for a full provisional license. Drivers with a full provisional license can drive without supervision anytime and have no restrictions regarding passengers.
Do you believe that more needs to be done to keep teen drivers safe in North Carolina or that the graduated driver license program is enough? Share your thoughts in comment section below or on our Facebook or Twitter pages.