What Can Parents Do to Keep Teen Drivers Safe?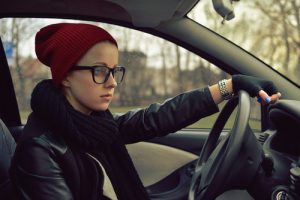 How can parents keep teen drivers safe? That is what some are asking after a Johnston County car accident involving a teenage driver and four teenage passengers left all five vehicle occupants injured. Per WTVD-TV, the single-car crash happened after the driver of the vehicle ran a stop sign at the Polenta Road and Matthews Road intersection.
After failing to obey the stop sign, the driver overcorrected and ran off the road which caused the vehicle to flip into a ditch. The driver and the four occupants were all hospitalized following the wreck. The driver was charged with failing to obey a stop sign, careless driving, reckless driving and carrying a passenger who was not wearing a seatbelt.
Tips to Keep Teen Drivers Safe
The National Safety Council's website features a list of tips parents can use to keep teen drivers safe, including:
Do not allow teen drivers to have passengers in the car with them
Make sure teen drivers know to avoid speeding
Have a no drinking and driving policy
Tell your teen to never take part in any type of distracted driving, including texting while driving
Make sure your teen driver always wears a seatbelt
State laws can help in preventing teenage drivers from being involved in car wrecks. Household rules are a necessary part of protecting teen drivers and their passengers as well.
What more do you think North Carolina and parents can do to keep teen drivers and passengers safe? Share your thoughts about this issue in our blog's comment section.