How Can I Protect My Children in Case of a Car Accident?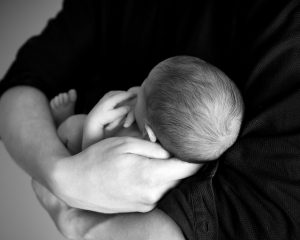 The governor of North Carolina recently named September 18-24 Child Passenger Safety Week and September 24 Child Passenger Safety Day. According to the Salisbury Post, this was done in an effort to spread awareness about the leading cause of death among children, which is car accidents. This is probably due in no small part to the fact that approximately 59 percent of car seats are not installed correctly, according to the National Highway Traffic Safety Administration (NHTSA).
As part of Child Passenger Safety Week, Safe Kids North Carolina and the Governor's Highway Safety Program partnered to train safety technicians statewide about how to protect children in case of a car accident. The training will teach safety technicians how to use child restraint systems correctly so that they can pass that info on to parents and caregivers in their communities. Child Passenger Safety Week ended on Child Passenger Safety Day with Seat Check Saturday. On this day, caregivers and parents were able to stop by one of 87 car seat checking stations set up statewide to have their child restraints inspected by a certified technician. If parents or caregivers were unable to make it out for Seat Check Saturday, the 87 seat checking stations will continue to be open and available for inspections year-round. In many cases, local police and fire stations will offer car seat safety checks and installation instruction.
Tips for Car Seat Safety and Protecting Children in Case of a Car Accident
Safercar.gov, a government safety website, features tips for installing car seats to help parents and caregivers make sure children are protected in case of a car accident:
The car seat should come with instructions detailing how to install it. Read and follow these instructions. In addition, your vehicle owner's manual may include instructions about installing car seats, which you should read as well. Generally, car seats are secured using a vehicle's seat belt or lower anchors. However, every car seat and vehicle is different, so it's important that you read the instructions carefully to make sure that the car seat is properly secured.
Install the car seat in the back of the car, not the front. If a car seat is placed in the front, there is a risk that if the airbag inflates and hits a rear-facing car seat, it could lead to a child suffering a severe or even fatal head injury.
The car seat should be secured tightly in the vehicle. If it can move front to back or side to side more than an inch, it's not installed securely enough.
Forward facing car seats usually have a tether strap. This strap needs to be connected to a tether anchor. Having a forward facing car seat securely tethered to an anchor will help limit forward head movement during a car wreck. This kind of movement can lead to injury.
Rear-facing car seats must be installed at the proper recline angle. Usually the seats have angle indicators and adjustment controls built in. In addition, the seat manufacturer's instructions should include information to help you determine the correct recline angle.
After getting the car seat properly installed in their vehicle. Parents and caregivers also should make sure they know how to properly secure their child in the car seat as well. This information is generally available in the car seat's instruction manual, on websites such as Safercar.gov and at local car seat checking stations.