Distracted Driving: Increasing Risk of Injury in North Carolina
Are North Carolina roads becoming deadlier due to distracted driving?
Statistics released by the National Safety Council on roadway fatalities revealed that in 2017, driver fatalities dipped slightly from previous years. In 2017, motor vehicle accidents claimed 40,100 lives compared to 40,327 in 2016, according to the National Safety Council. Many of these were the result of distracted driving.
The 1% decline is not necessarily an indication of progress though, but a leveling from the steepest two-year increase of roadway deaths in over 50 years. Our NC car accident lawyers can attest to a growing number of auto accidents due to distracted driving in the areas surrounding our law offices in Raleigh, Goldsboro, Kinston, and Jacksonville.
So why are American and North Carolina roads still deadly when new technology is supposedly making our car safer? Is driving while distracted to blame?
Car Accident Injury & Fatality Statistics
The 2016 assessment of vehicle deaths was 6% higher than in 2015 and was the second consecutive year that vehicle deaths topped 40,000 people.
In 2017, more than 4.5 million people suffered car accident injuries serious enough to need medical attention. The costs to society reached 413.8 billion dollars.
This upward surge in injuries, property damage, and deaths come after a record low of 32,675 roadway deaths in 2014.
More Car Accidents Caused by Distracted Driving
Today's cars are safer than ever before. Automatic safety features such as emergency braking systems, stability controls, electronic warnings, and rear-view cameras have made vehicles less dangerous. Even advances in steel have made vehicles safer.
However, as for now, cars are still primarily driven by people and unfortunately, human error is the leading cause of car crashes. Drivers engage in some risky behavior while driving and this includes:
Texting while driving
Speeding
Driving while impaired
Not wearing a seatbelt
Eating
Adjusting the radio or dashboard control
Dealing with passengers
What do many of these risky behaviors have in common?
Distraction.
There are also more people on the roads than ever before and many of these people are teenagers without much driving experience. A report from the AAA Foundation for Traffic Safety found that 88 percent of teenage drivers engage in at least one risky behavior, including texting while driving and speeding.
Young drivers; however, are not the only group distracted behind the wheel. People of all ages admit to using their cell phones while driving and being distracted by other passengers in the vehicle.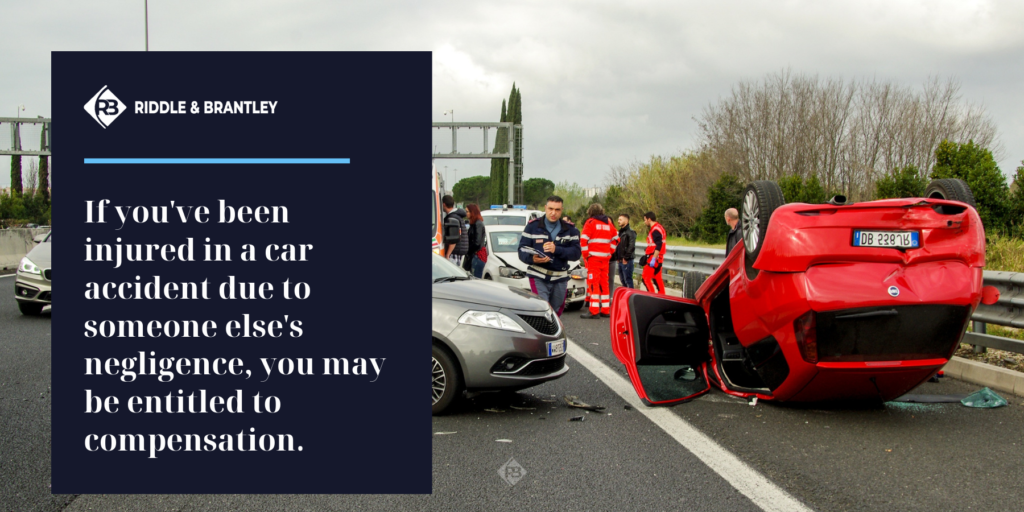 How Can We Improve Highway Safety?
To date, the United States lags behind compared to the rest of the developed world when it comes to addressing highway fatalities, according to Deborah Hersman, President of the National Safety Council.
Hersman and other safety experts have continued to call for this issue to be addressed. But what kind of action can reduce injuries and fatalities on our roadways?
According to Jonathan Adkins, director of the Governors Highway Safety Association, lives are saved by stronger enforcement of traffic laws as well as public education and awareness. By implementing harsher penalties for driving while distracted, many agencies feel the US would see a decrease in roadway fatalities. Educating people on the dangers of making bad behavior choices while driving could help as well.
Researchers, product designers, and policymakers are looking at other ways to improve roadway safety, such as autonomous cars. These vehicles would eliminate human drivers altogether but as some recent accidents show, automated systems can also make deadly mistakes.
Increased safety may not be too far away but today, we risk our lives every time we get in a car. The roadways will continue to be dangerous as distracted driving increases, and we wait on government agencies to implement tougher laws and engineers to develop safer vehicles.
Do you need a North Carolina car accident lawyer?
If you or a loved one have been the victim of a crash due to distracted driving or the negligence of another driver, you need help from an experienced North Carolina car accident attorney. At Riddle & Brantley, our lawyers are available anytime to answer your legal questions. The best part is the initial consultation is always free. Don't wait — fill out this free, confidential case review form to learn how we can help you get the compensation you truly deserve.