Are Drivers Under 25 the Most Likely Age Group to Drive Drunk?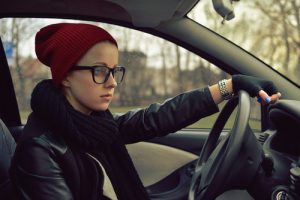 Per WRAL-TV, in early December, a 27-year-old woman was killed in a drunk driving accident in Durham. However, she did not drive drunk, but instead was a passenger in a vehicle being operated by a drunk driver. The woman, who was a senior at North Carolina Central University, was a passenger in a 2013 Hyundai that was being driven by a 23-year-old man. Reportedly, the 23-year-old driver was driving while impaired (DWI) prior to the deadly wreck.
According to police, the 23-year-old man was driving recklessly as he and his passenger were traveling along Highway 15-501, leading to the Hyundai leaving the road and crashing into a concrete barrier. The 27-year-old passenger died at the scene. The driver was arrested and charged with reckless driving, DWI and felony death by motor vehicle.
What Age Group Is the Most Likely to Drive Drunk?
Data from a study conducted by the National Highway Traffic Safety Administration (NHTSA) shows that 30 percent of drivers involved in fatal drunk driving crashes in 2014 were ages 21 to 24, which is the highest percentage of any age group.
What Should I Do If I'm the Victim of a Drunk Driver?
In cases where drivers are arrested and convicted of driving drunk, the injury victims and the families of wrongful death victims may feel like they do not need to speak to a lawyer. However, a criminal conviction does not help victims and their families with medical expenses, lost income, physical therapy or funeral costs. A criminal conviction does help prove liability for the damages caused by the drunk driver.  An experienced personal injury attorney can go to court with you or for you in the criminal case and work with the District Attorney that is prosecuting the defendant.
A personal injury lawsuit on the other hand would help the victims of a drunk driver to hold those responsible for their injuries and pain and suffering accountable financially. Therefore, even if they do not plan to file a lawsuit following a drunk driving wreck, victims and their families should still speak to an experienced personal injury attorney about their situation. It will allow them to learn what their legal rights are and the best options for them and their family moving forward.
Do you think North Carolina is doing enough to prevent drivers under 25 from driving drunk? If not, let us know what you think the state should be doing to prevent drunk driving accidents involving drivers under 25 in this blog's comment section or on our Facebook, Twitter or Google+ pages.