Edgecombe County Sheriff's Deputy Involved in Fatal Highway Crash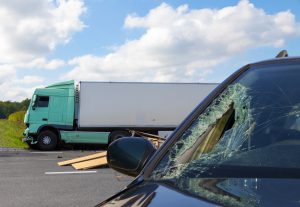 On September 13th, an Edgecombe County Sheriff's deputy was involved in a fatal trailer hitch accident on McKendree Church Road. According to the authorities, the deputy was using an Edgecombe County Sheriff's Department pickup truck to haul an impounded car at the time of the accident. At some point, the impounded car separated from the tow dolly and crashed head-on into a passenger vehicle.
One of the passengers in the vehicle died at the scene and another was airlifted to a nearby hospital with life-threatening injuries. Officials with the North Carolina Highway Patrol are investigating the accident.
Why Do Trailer Hitch Accidents Happen?
There are several reasons why these accidents happen.
Mistakes connecting towed objects: People can make mistakes while using tow dollies or trailer hitches. For example, a person may fail to properly strap down a towed car. In such cases, the towed vehicle would be much more likely to come loose and cause an accident. Another common mistake is to carry a heavier load than the trailer hitch, ball and receiver can pull. This could also cause a towed object to come loose.
Unsafe driving: Speeding or driving on uneven surfaces can also cause towed objects to separate, especially if they are not attached correctly.
Defects and poor maintenance: Defects can compromise the effectiveness of a trailer hitch and tow dolly. For example, there may be a defect in the locking mechanism that causes an object to separate. U-Haul's trailer hitches were once recalled because they contained weak steel that increased the chances of an accident. Poor maintenance practices can also affect the quality of trailer hitches.
Many car accidents caused by towed objects are preventable. If you were injured in a trailer hitch accident, then an attorney could help determine whether negligence was the primary cause. Businesses, trailer hitch manufacturers, or other motorists could be held accountable for these accidents.
At Riddle & Brantley, LLP, Justice Counts. Our North Carolina personal injury lawyers have decades of combined experience helping victims of negligence seek justice.