Who Is at Fault Following a Side Impact or T-Bone Accident?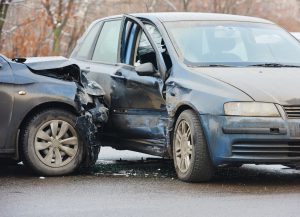 This past Christmas, a 60-year-old Goldsboro woman lost her life in a T-bone accident in Rosewood, according to The Goldsboro News-Argus. Per the report, the crash happened at the intersection of Braswell Road and Friendly Drive. The woman who died was a passenger in a Buick that was driven by a 65-year-old man. As the Buick reached the intersection, the driver ran the stop sign, which led to an F-250 crashing into the Buick's passenger side. The woman died in the collision. A helicopter flew the driver of the Buick to the hospital. As of this writing, he was in critical condition. Per a North Carolina Highway Patrol official, neither driver was speeding prior to the wreck.
T-Bone and Side Impact Accident Causes
There can be several reasons that a side impact accident happens, including but not limited to the following:
At-fault drivers failing to obey stop signs, stoplights or other traffic signals
Power outage that disables traffic signals
Defective traffic lights that malfunction or stop working
At-fault drivers failing to give right of way or yield to other vehicles
What Should I Do If I'm the Victim of a T-Bone Accident?
T-bone accidents can often result in severe injuries, which can lead to a mountain of hospital bills, lost income if the injury prevents a victim from working and permanent disabilities. Even victims of side impact crashes and their families do not plan to file a lawsuit, they should discuss the situation with a personal injury lawyer first. An experienced personal injury attorney can answer your question, inform you of your legal rights and explain the options available to you so that you can make the best decision for your family's future.