How Much Protection Do Seat Belts Provide During Car Wrecks?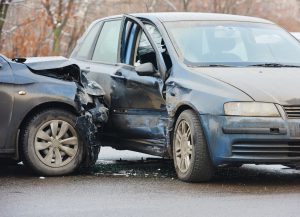 Earlier this month, two children were severely injured in a Wayne County car accident. Per The Goldsboro News-Argus, the crash involved only one vehicle, which was carrying one adult and three children. Reportedly, the woman driving the vehicle blamed a medical condition for causing her to drive the car off the road and hit a fence. After colliding with the fence, the vehicle flipped at least two times into a cattle pasture.
During the wreck, two of the children were ejected from the vehicle. Both the children suffered serious injuries. The driver and the third child, who were wearing seat belts, were not thrown from the vehicle. The two children who were ejected from the car were not wearing seat belts. This raises the question, how important is it to wear seat belts during car wrecks?
What Happens When We Don't Wear Seat Belts?
Currently, the National Highway Traffic Safety Administration (NHTSA) is conducting a year-long pilot program in six communities throughout the US that it flagged as having high crash statistics and low seat belt use. The program is designed to both collect data on seat belt use and to discover ways to increase seat belt usage. Daily, deputies monitor specific intersections in these communities counting how many drivers and passengers are wearing seat belts in passing vehicles.
The sheriff's office in one of the communities, which is located in Wisconsin, believes that five people killed in crashes in 2016 would have survived if they were wearing seat belts. According to the sheriff's office, when people do not wear seat belts, they can be ejected from the vehicle, which can lead to severe injuries and fatalities. In addition, even if a vehicle occupant is not thrown from a vehicle, if they are not wearing a seat belt, it leaves them vulnerable to being thrown around the vehicle's interior during a wreck, which can result in blunt force trauma-related injuries and death.
At Riddle & Brantley, our car accident lawyers take pride in helping the injured people of North Carolina.
Do you think North Carolina should do more to make sure drivers and passengers wear seat belts? If so, what do you think state officials should do to improve seat belt safety in North Carolina? Let us know your thoughts about this issue our blog's comment section or on our Facebook or Twitter.