What Should I Do If I'm in a Car Accident with a Drunk Driver?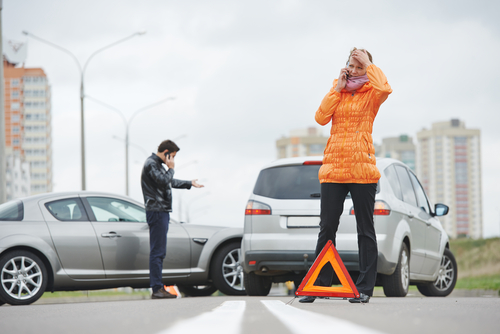 Kinston was recently the site of a deadly car accident involving a drunk driver, per WCTI-TV. Reportedly, the incident happened around 9:30 pm at the intersection of 258 South and Highway 70. Leading up to the fatal drunk driving wreck, a Chevrolet Silverado was heading east on Highway 70 when he ran a red light and hit a Toyota Avalon on 258 South as it was turning left onto Highway 70.
A 76-year-old woman who was a passenger in the Toyota died at the scene. Another adult passenger as well as a child passenger from the Toyota were taken to the hospital for treatment. The driver of the Silverado was not injured. He was arrested and charged with aggravated felony death by motor vehicle and driving while impaired.
What to Do If You or a Loved One Is in a Wreck with a Drunk Driver
As you should after any type of car accident, you should call 911 and make sure than anyone who is injured receives immediate medical attention. Following that, you should:
Do not be confrontational with the drunk driver. Try to make sure he or she remains at the scene and does not try to drive away, but only if you can do so safely
Get contact and insurance information for the drivers and passengers involved in the wreck as well as any witnesses
Unless medical emergency dictates otherwise, do not leave the scene of the accident until police and ambulances arrive
Tell the police what happened and that you suspect the other driver is intoxicated
Report the incident to your insurance company, but do not admit fault
Do not talk to another driver's insurance company until you have spoken with an experienced personal injury lawyer
Have you ever been in a car wreck involving a drunk driver? If so, how did you deal with it? Please feel free to share your experience in the comment section below or on our Facebook or Twitter  pages. Learning what you went through could help others facing similar situations in the future.