What Led to a Durham School Bus Accident?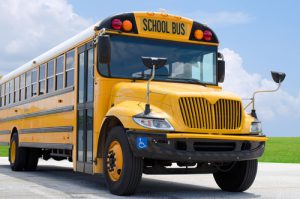 WTVD-TV reported on a Durham school bus accident recently. The collision happened around 8 am at the intersection of Summit Street and South Roxboro Street. Reportedly, the school bus was on South Roxboro Street attempting to turn left onto Summit Street when it collided with a car.
A boy in the car suffered an injury to his shoulder and had to go to the hospital for treatment. No other injuries were reported. There were no children on the school bus at the time of the accident. As of this writing, authorities were still investigating the crash.
Options for Parents of Children Injured in School Bus Crashes
For parents, the most important thing following a school bus accident is their children's health and wellbeing. School bus crashes can result in catastrophic injuries, such as spinal cord injuries and traumatic brain injuries (TBI), as well as death.
In such cases, parents may be able to bring those responsible for the wreck and their child's injuries justice through a personal injury lawsuit. Those who can be held accountable for a school bus accident can include the school, the bus driver, other motorists at fault and the school district.
At Riddle & Brantley, our car accident lawyers take pride in helping the injured people of North Carolina.
The Raleigh personal injury attorneys at our North Carolina law firm have been defending the rights of children injured as a result of another individual or entity's negligence for years, including securing several favorable verdicts and settlements for clients.