Charlotte Teen Dies While Trying to Catch a School Bus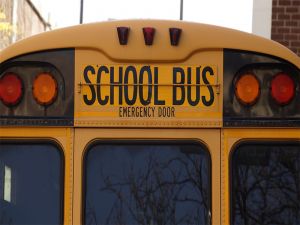 Authorities are still investigating a fatal accident that took the life of a Charlotte high school student. According to police, a 15-year-old sophomore was struck by an SUV while trying to run after a school bus she missed. Police believe the girl was struck by the SUV while trying to catch the school bus at the next stop.
Parents have reportedly complained to school district authorities about the safety of the bus stop where the student was killed. The road next to the bus stop reportedly has inadequate lighting, no crosswalk and no pedestrian signal. Parents told Channel 9 News that they have petitioned school officials to move the bus stop to a safer location. According to the parents, their complaints were ignored.
Does North Carolina Law Protect School Bus Passengers?
In North Carolina, motorists are required to stop for school buses that have stop arms extended or lights flashing. These buses may be loading and unloading students. Motorists can be fined if they are caught breaking this law. In cases where a motorist hits a student while breaking this law, they could be charged with a felony.
North Carolina recently passed another law to protect students who are entering and exiting school buses. School districts can now opt to install external cameras on school buses. These cameras are activated once a school bus extends its stop arm. Much like a red-light camera, these new cameras catch drivers who are violating the law. Motorists who are caught may not face criminal penalties, but they can receive hefty fines. Repeat offenders could even be fined up to $1,000.
You should be extra cautious if you are driving in a school zone or in areas with school bus stops. Avoid talking on your phone, drive at the posted speed limit, and always stop for school buses with their stop arms extended.
What if My Child is Injured While Entering or Exiting a School Bus?
You could speak to one of our North Carolina personal injury lawyers if your child was harmed while riding a school bus. Our attorneys have experience with car and pedestrian accident cases. We could help you determine your legal options during a free consultation.
For more than 35 years, the North Carolina car accident lawyers at Riddle & Brantley have successfully represented the great people of North Carolina.
At Riddle & Brantley, LLP, Justice Counts.