Does North Carolina Have a Wrong-Way Crash Problem?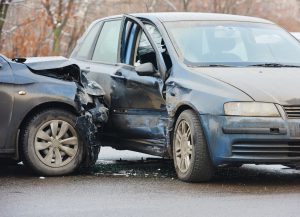 WRAL-TV featured a report earlier this month regarding wrong-way crashes in North Carolina and whether our state has a deadly wrong-way accident problem on its hands. The WRAL-TV article included information about a recent wrong-way wreck that happened in Durham. The crash, which took place on Interstate 85, claimed the lives of two people. According to the WRAL-TV piece, this type of wreck is not unusual for our state. Over the last 16 years, there have been more than 500 wrong-way accidents in North Carolina. These wrong-way collisions have resulted in 643 injuries and 145 deaths. Compared to the rest of the country, North Carolina's wrong-way accident numbers are average, maybe even low. However, authorities are concerned with how often wrong-way crashes in our state result in death.
In an effort to prevent fatal
wrong-way accidents
, the state's
Department of Transportation
has conducted studies and identified trouble spots for these types of wrecks. In areas where wrong-way crashes are common, there have been reflective strips installed to alert drivers if they are heading in the wrong direction. In addition,
North Carolina
is working on technology that will be able to detect when a vehicle is driving in the wrong direction. A device such as this could warn other drivers to steer clear and alert law enforcement about the issue.
Let our devoted car accident injury lawyers handle your claim, so you can focus on your recovery. We offer free, no-obligation consultations, and we don't get paid unless we win your case.
How do think Durham should solve its wrong-way crash problem? Share your thoughts about this issue in our blog's comment section or on our Facebook or Twitter pages.