Are Traffic Deaths on the Rise?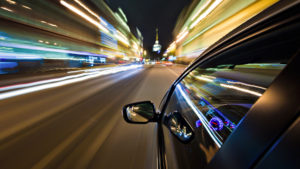 According to a report in The New York Times, in the first six months of 2016, there were 17,775 traffic deaths in the US. This represents a 10.4 percent rise in car crash deaths from last year. The traffic fatality statistics came from the National Highway Traffic Safety Administration (NHTSA). The NHTSA also released numbers that US drivers drove over 50 billion more miles in the first six months of this year than they did during the same period in 2015. As of this report, the NHTSA had yet to determine the reason for the increase in traffic deaths.
These sobering traffic fatality statistics were released in the wake of the government announcing plans to eliminate auto, bike and pedestrian accident fatalities by 2046 through a program called Road to Zero.
Could Road to Zero Eliminate Traffic Deaths by 2046?
A recent ABC News report helped to clarify how the US government hopes Road to Zero will eliminate traffic injuries and deaths in the next 30 years. Initially, the Road to Zero campaign will focus on raising awareness concerning seatbelt use, distracted driving and drunk driving. In addition, the program will encourage the installation of rumble strips. These are raised strips on highways that change the noise tires make as they travel along the road. Rumble strips are designed to warn drivers if they are drifting off the roadway.
Ultimately, Road to Zero will depend on the transition from human drivers to self-driving cars to completely eliminate traffic deaths. It is believed that fully autonomous vehicles could take human error out of the equation, which the US Department of Transportation says is a factor in 94 percent of auto accidents.
Let our devoted car accident injury lawyers handle your claim, so you can focus on your recovery. We offer free, no-obligation consultations, and we don't get paid unless we win your case.