Blowing Rock Personal Injury Lawyer
Have you been injured in an accident caused by another's negligence? You may be entitled to compensation, and you might be looking for a Blowing Rock personal injury lawyer to help. Since 1985, the personal injury lawyers at Riddle & Brantley have been fighting for clients across North Carolina, and we would love to help you if we can.
For a FREE consultation with an experienced personal injury lawyer serving Blowing Rock and western North Carolina, please call 1-800-525-7111 or complete the fast and easy form below.
There is never any obligation, the consultation is free, and you won't pay any attorney fees unless we win your case and you receive financial compensation.
Please call 1-800-525-7111 today and let's review your injury claim. ALL North Carolinians deserve justice and we are ready to help however we can.
"This settlement changed me and my family's lives."
–Linda B., Riddle & Brantley
Cases We Handle in Blowing Rock and Across North Carolina 
Our injury attorneys have more than 225 years of combined legal experience and have handled thousands of cases involving all types of accidents and injuries, including:
Truck accidents
Tractor-trailer accidents
Motorcycle accidents
Pedestrian accidents
Bicycle accidents
Uber and Lyft accidents
Hit and run accidents
Scooter accidents
Moped accidents
Boat accidents
School bus accidents
Construction zone accidents
Dog bites and animal attacks
Slips and falls
Product liability cases
Dangerous drug cases
Defective medical device cases
Mesothelioma from asbestos exposure
Nursing home abuse and neglect
And many, many more…
We serve clients throughout western North Carolina, including Blowing Rock, Boone, Hickory, Morganton, Statesville, and Asheville.
We offer free consultations by phone, email, text and even video conference. No in-person visit is required to get started on your case, but we can even come directly to you if you prefer.
For a FREE, no-obligation consultation with an experienced personal injury lawyer serving Blowing Rock, please call 1-800-525-7111.
There are no upfront costs and absolutely no attorney fees unless we recover financial compensation for you in your Blowing Rock injury claim.
Justice Counts for those injured due to others' negligence. Call 1-800-525-7111 today for a free case review.
Results for Injury Victims Across North Carolina
In more than three decades serving injured North Carolinians, Riddle & Brantley has secured many significant settlement and judgments on behalf of our deserving clients (see disclaimer below), including:
$9,450,000 | Tractor-Trailer Accident & Wrongful Death — In one of the most heartbreaking and complex cases we've ever handled, Riddle & Brantley attorneys fought for justice for surviving loved ones of a family of four who were killed in a terrible highway accident. We proved liability and filed multiple lawsuits, ultimately securing more than $9 million in total compensation.
$3,000,000 | Nursing Home Negligence — Our client ultimately succumbed to Hepatitis B, which he contracted due to mishandling of medical equipment by nursing home staff. We filed a lawsuit against the nursing home and won a $3 million judgment in Wayne County Superior Court on behalf of surviving loved ones.
$2,750,000 | Car Accident — Our client suffered serious injuries to his neck, legs and arms in a major car accident. We represented him in his injury claim and secured $2.75 million in compensation through extensive arbitration proceedings. The award was immediately followed by a separate $1 million judgment against the insurance company.
*** Disclaimer: The results mentioned are intended to illustrate the type of cases handled by the firm. These results do not guarantee a similar outcome, and they should not be construed to constitute a promise or guarantee of a particular result in any particular case. Every case is different, and the outcome of any case depends upon a variety of factors unique to that case.
"I would not have won my case without the help of my team at Riddle & Brantley … I am forever grateful."
–John S., Riddle & Brantley client 
Justice for Blowing Rock and North Carolina
We pride ourselves on providing excellent client service and our personal injury lawyers handling cases in Blowing Rock strive to treat every client like family.
We're humbled by the words our valued clients use to describe their experience working with our attorneys and staff:
"I would recommend them to anyone. They fought hard for me." –Christine W.
"They made a hard time in my life easier to endure." –Melissa C.
"Riddle & Brantley found me all the available money from the insurance companies." –David Howard
Talk with an experienced personal injury lawyer serving Blowing Rock today — call 1-800-525-7111 for a FREE, no-obligation consultation.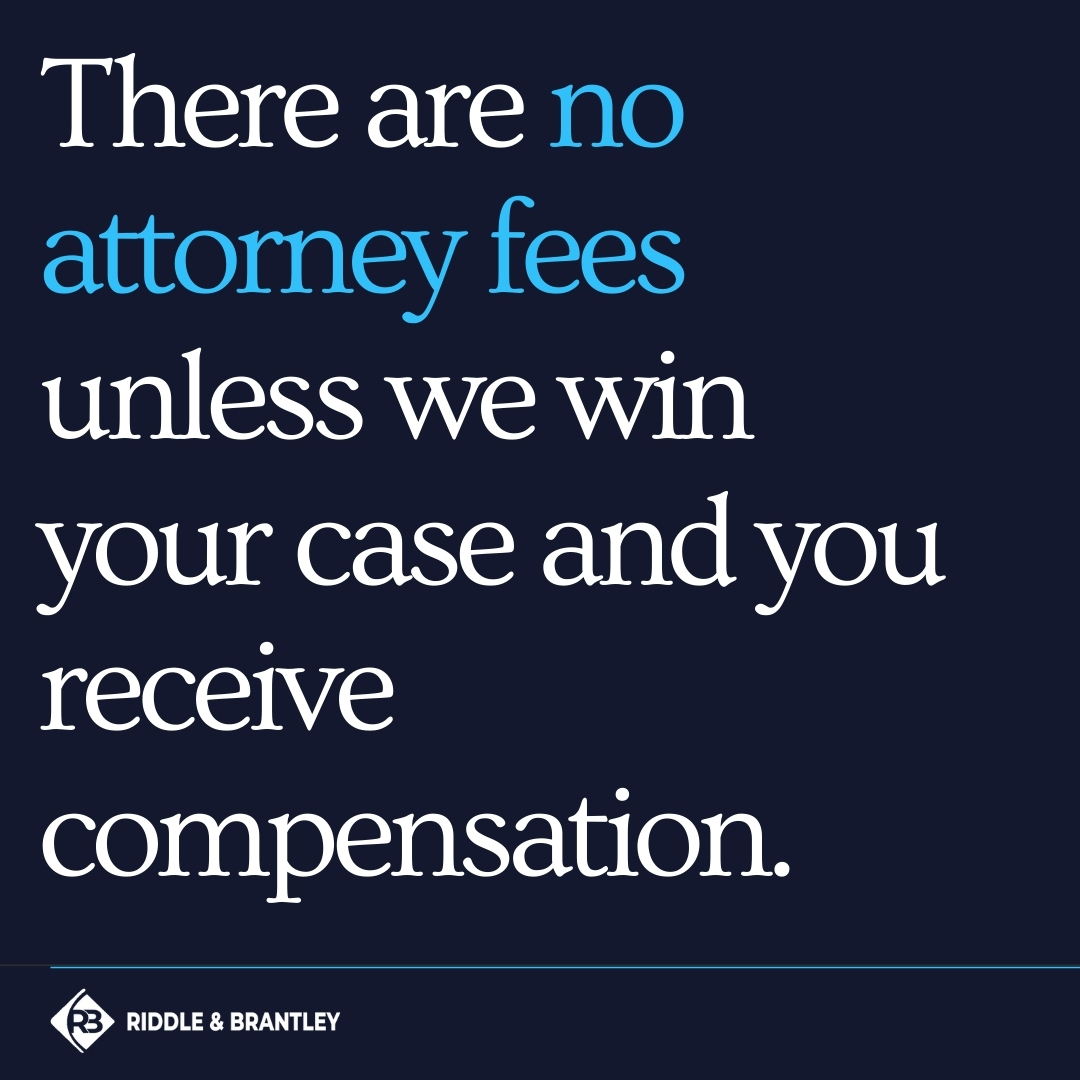 We will review your claim, advise you on your legal options and, if you decide to hire us, we'll fight tirelessly for your right to justice and compensation for your injuries.
Don't wait — the longer you wait to contact us, the harder it may be to win your case and recover you the compensation you deserve.
We are ready and willing to help however we can. If for any reason we're unable to help, we'll do our best to connect you with a resource that can.
Please call 1-800-525-7111 today and let an experienced personal injury lawyer serving Blowing Rock and western North Carolina review your claim.
You deserve justice — and you may be entitled to significant financial compensation.
You don't have to do this alone. Let us help however we can. Call 1-800-525-7111 today for your free and no-obligation consultation.