Is the Governor Working to Repeal the NC Bathroom Bill?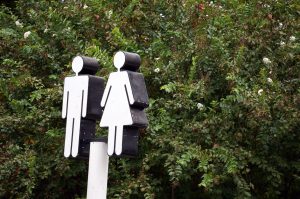 We recently featured a blog post concerning the controversial NC bathroom bill known officially as House Bill 2 (HB 2) and how the fallout from the law was hurting North Carolina's reputation and economy. Well, now North Carolina's governor, Roy Cooper, is working with Democrats from the state's senate and house of representatives on a proposal to immediately repeal HB 2.
How Does Governor Cooper Plan to Repeal the NC Bathroom Bill?
Governor Cooper has let it be known that he is not a fan of the NC bathroom bill and does not want HB 2 to survive to see its one year anniversary. Therefore, he is working to repeal the controversial law and replace it with another piece of legislation. The new law that Governor Cooper is proposing to replace HB 2 would increase the penalties that sex offenders face. In addition to the governor's proposal, Democrats in the senate and house of representatives are working on bills to repeal the bathroom bill and replace it with legislation that would strengthen penalties for crimes committed in public bathrooms and locker rooms.
The governor believes that these proposed laws will do a better job of protecting children and women from sexual assault in public restrooms and locker rooms than HB 2 does. In opposition, the Republican legislators continue to back HB 2, claiming it already addresses the safety issues that women and children face in public locker rooms and bathrooms.
Do you think Governor Cooper will be able to repeal HB 2? If so, do you think it will be replaced with a similar law? Tell us your thoughts in this blog's comment section or on our Facebook, Twitter or Google+ pages.