Is North Carolina's Bathroom Bill Hurting Everyone in the State?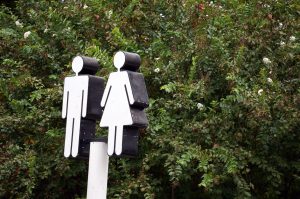 House Bill 2 (HB 2), North Carolina's controversial bathroom bill, continues to make waves after lawmakers were unable to agree on compromise legislation in December. The NC bathroom bill prevents transgender individuals from using the restroom of the sex they identify as, instead restricting them to using the bathroom of their birth gender. The law made headlines nationwide, with opponents calling for it to be reversed because they feel it is discriminatory and proponents hailing it as a way to protect women and children from sexual assault.
How Is HB 2 Hurting Everyone in North Carolina?
For the most part, since the proposed NC bathroom bill compromise between republicans and democrats fell through in December, there have been no new talks between the differing sides. Instead, there has only been finger pointing. In addition to increasing the bipartisan divide in our state, HB 2 is taking its toll on North Carolina economically. North Carolina has or could lose out on several major sporting events, because of lawmakers' refusal to repeal the law, including:
The NBA pulled the 2017 All-Star Game from Charlotte, because of HB 2
North Carolina lost out on hosting the 2017 ACC football championship game
The NCAA has threatened to pull championships and other athletic events from North Carolina for the next six years if the NC bathroom bill is not repealed
Losing out on these events is costing North Carolina millions of dollars in revenue as well as denying our residents the opportunity to enjoy high quality sports entertainment. In addition, our state is developing a national reputation as not valuing the rights of the LGBT community because of the NC bathroom bill. Although we take no position in this controversy, lawmakers need to understand that it is important that both the safety and privacy of children, women and the LGBT community are protected and attempt to resolve this issue immediately instead of engaging in bipartisan bickering.