What Should I Do If My Birth Control Hurts Me?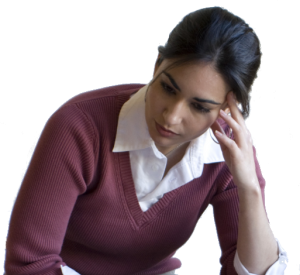 If your birth control hurts you, how can you determine if it is a common side effect or something more serious? Recently, a woman filed a lawsuit claiming Mirena birth control seriously damaged her eyesight. Per the suit, the woman claims that after she began using the Mirena birth control device, she suffered headaches, nausea, dizziness, ringing in her ears, neck pain, shoulder pain and blurred vision. In addition, within three years of using the device, the woman alleges she was diagnosed with pseudotumor cerebri (PTC), which involves the buildup of fluid around the brain.
The buildup of fluid around the brain associated with PTC can put pressure on the optic nerves, which can hurt a person's vision. This woman has had three procedures to relieve the pressure from the fluid around her brain. However, she claims the damage to her optic nerves is irreversible. In her lawsuit, the woman alleges that Bayer, the company that makes Mirena, did not provide a warning on the label that using Mirena could lead to PTC.
Should I Talk to a Lawyer If My Birth Control Hurts Me?
If you are suffering and believe a defective product is to blame, you should absolutely discuss your situation with an experienced product defect attorney right away. Many lawyers will meet with you for free, analyze your situation, tell you if you have a valid case, answer your questions and explain what options are available to you. You owe it to yourself and your family to get all the facts before making a decision this important.
The Raleigh personal injury attorneys at Riddle & Brantley have years of experience successfully guiding victims of defective products, such as birth control, through the process of bringing negligent companies to justice for the pain and suffering they caused them and their family.