"What Should I Look for in Hiring an Elmiron Lawyer?"
Recent scientific research has linked the bladder medication Elmiron to pigmentary maculopathy, retinopathy, and scotoma, each of which can lead to vision loss or blindness. Elmiron, or pentosan polysulfate sodium (PPS), is the only FDA-approved option on the market used to treat interstitial cystitis. Many who have suffered eye damage potentially due to Elmiron are wondering, "What should I look for when hiring a lawyer for my Elmiron claim?"
In this article, we'll examine Elmiron lawsuits, who is eligible, and what potential claimants should consider when searching for an Elmiron attorney. Our aim is to answer the question, "What should I look for when hiring an Elmiron lawyer?"
Elmiron Injury Claims: Brief Background
Various Elmiron lawsuits have been filed against Janssen Pharmaceuticals, which produces the drug, alleging that the manufacturer knew of Elmiron eye damage risks and failed to warn consumers. Our Elmiron lawyers are currently evaluating claims against this potentially dangerous drug.
Have you or a loved one suffered from vision loss after taking Elmiron? Call Riddle and Brantley's dangerous drug attorneys at 1-800-525-7111 to find out if you qualify from an Elmiron lawsuit.  
As always, there are no upfront costs and no attorney fees unless we win your case and you receive compensation.
How Our Dangerous Drug Attorneys Are Handling Elmiron Claims
Defective medications often impact numerous patients in various ways. Normally, attorneys file these dangerous drug claims as a "mass tort." A mass tort differs from a class action case because the damages are unique for each claimant. Additionally, the damages can range anywhere from compensation for medical bills to diminished earning capacity.
For claims involving potentially dangerous or defective drugs like Elmiron, attorneys often file a mass tort. This type of suit allows the court to assess each plaintiff's injuries on an individual basis, which is extremely important because every person reacts differently to medications. Even though each plaintiff took the same Elmiron medication, their damages will be analyzed separately.
Potential injuries associated with Elmiron include:
These injuries can result in serious long-term consequences, including full or partial vision loss.
Are you considering pursuing a claim against Elmiron? Contact us at 1-800-525-711 for a FREE, no-obligation consultation to see if you or a loved one meets the criteria.
While each case varies, our firm examines Elmiron lawsuit criteria including, but not limited to:
Amount of time exposed to Elmiron
Age of client
Diagnosis of certain eye disorders
Severity of vison loss
Diagnosis of maculopathy
If you suffer from retina damage after taking Elmiron, please call 1-800-525-7111 for your free claim evaluation.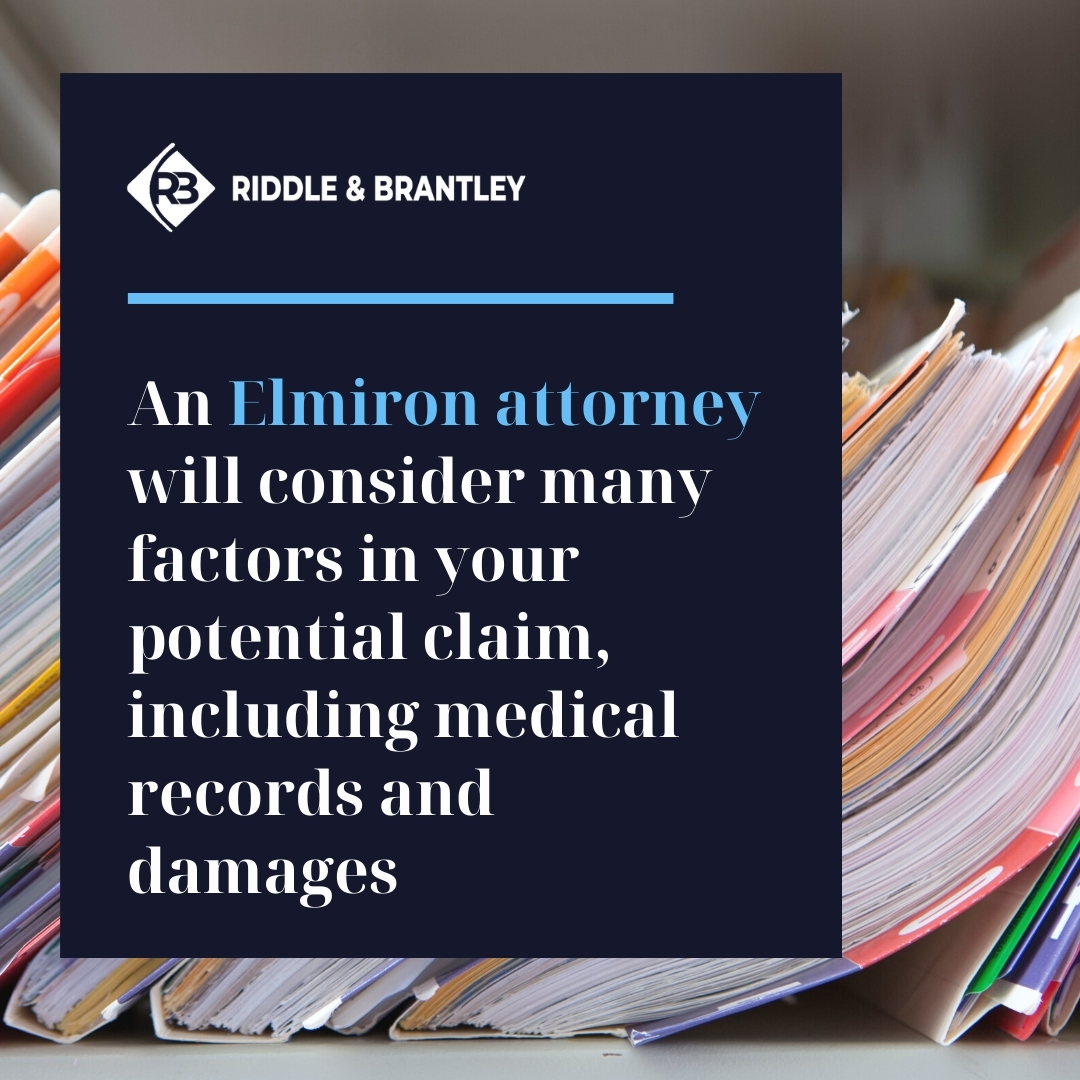 We may be able to recover compensation for medical bills, pain and suffering, lost wages, and future medical expenses. For more than 35 years, our personal injury attorneys have fought for individuals in similar situations.
We are extremely proud of our successful settlements and judgments won on behalf of our clients. Founding partner and dangerous drug attorney Gene Riddle is a member of the Multi-Million Dollar Advocates Forum. He was also awarded the Litigator Award in 2014 (see disclaimer below).
Please call 1-800-525-7111 today for a free case review and consultation if you're considering hiring a lawyer for your Elmiron claim. You may be entitled to compensation.
Currently, Elmiron claims have been consolidated into MDL (multi-district litigation). If you are experiencing retina damage or vision loss after taking the drug, you might have a claim.
If you're wondering what to look for when hiring an Elmiron lawyer, consider the firm's experience handling dangerous drug claims, its record of results, client testimonials, and awards and accolades, among other factors.
How Our Attorneys Evaluate Elmiron Claims
Mass torts are often very complicated claims, and Elmiron claims are no exception. Hiring an attorney can help lessen the stress that accompanies a dangerous drug suit. Our main goal is to make sure that our clients get the treatment they need. We want you or your loved ones to get better.
If you qualify for an Elmiron lawsuit, let our experienced legal team handle your claim. Our attorneys will work tirelessly to help you obtain just compensation.
Filing an Elmiron claim may involve:
Examining all medical records
Consulting medical experts
Assessing all potential options for compensation
Calculating damages
Working with medical providers
Filing important legal documents
Representing you in hearings and at trial
"Do I Qualify for an Elmiron Lawsuit?"
According to researchers, approximately one-fourth of those taking Elmiron for an extended period experienced some form of retina damage diagnosis such as maculopathy, scotoma, retinopathy or pigmentary maculopathy.
Symptoms can manifest in various forms like vison loss, bilateral blindness, blurred vison, "floaters," dark spots, eye pain, and more. There are multiple side effects linked to long-term exposure to Elmiron.
If you have noticed any changes to your vision after taking Elmiron, it is important you speak with your health care provider about your medical options. You may also qualify for an Elmiron claim, and may be considering what to look for when hiring an attorney for your Elmiron claim or lawsuit.
For a free, no-risk claim evaluation with an Elmiron attorney, contact Riddle and Brantley at 1-800-525-7111. You can also complete the short form below if you prefer.
We work on a contingency fee basis, which means we don't get paid unless we win you claim and you recover compensation for your injuries.
If you or a loved one suffered from vison loss after exposure to Elmiron, don't wait. You may be entitled to compensation for your damages. Please call 1-800-525-7111 today for a free consultation today.
---
*** Disclaimer: The results mentioned are intended to illustrate the type of cases handled by the firm. These results do not guarantee a similar outcome, and they should not be construed to constitute a promise or guarantee of a particular result in any particular case. Every case is different, and the outcome of any case depends upon a variety of factors unique to that case.
*** Disclaimer: An attorney must meet certain requirements to join these organizations or receive these awards. For more information on Membership Criteria for Million Dollar Advocates Forum, Multi-Million Dollar Advocates Forum, Super Lawyers, The National Trial Lawyers Top 100, The National Association of Distinguished Counsel, AV Preeminent by Martindale-Hubbell, the Litigator Award, and other memberships, awards, and accolades, please visit our Membership Criteria page. These awards and memberships should not be construed as a promise or guarantee of a similar result. Each case is different and must be evaluated separately.