Realignment of Central Heights Road in Goldsboro Threatens Private Property
The North Carolina Department of Transportation (NCDOT) has announced plans to move forward with TIP Project U-5724, a realignment of Central Heights Road in Goldsboro, North Carolina.
The project will involve the taking of private land under the government's power of eminent domain.
The realignment, which affects Central Heights Rd. at Berkeley Boulevard and the immediate area in Goldsboro, is intended to establish a new or different traffic pattern. These projects are generally planned to increase public safety, decrease travel times, or accommodate a higher volume of traffic.
Affected property owners in Goldsboro should not simply accept the government's first offer on their property.
"Do not accept an offer from the government to settle without speaking with an eminent domain attorney."
-Gene Riddle, attorney and managing partner, Riddle & Brantley
Is your property being taken in Goldsboro?
If your property is affected by NCDOT Project U-5724 in Goldsboro or another transportation or utility project, Riddle & Brantley's eminent domain lawyers may be able to help.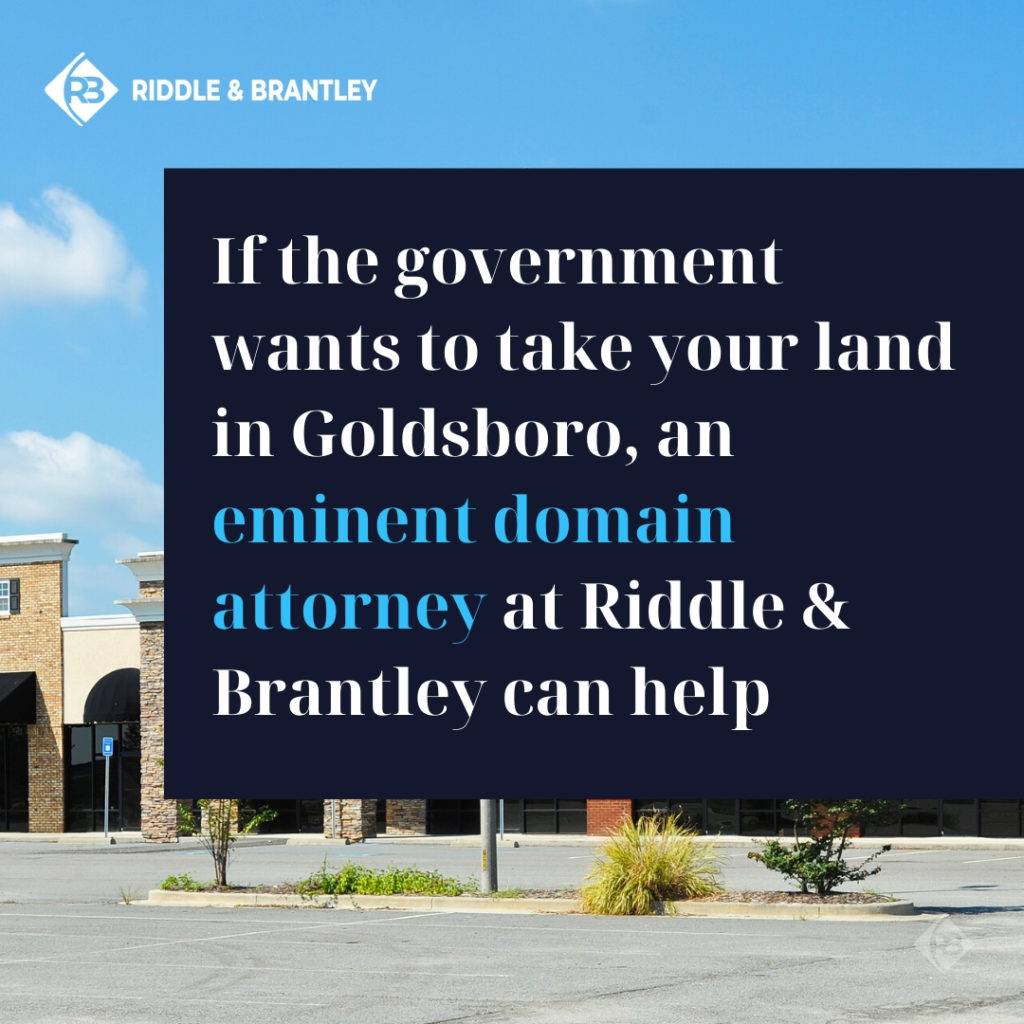 Riddle & Brantley is ready to assist you in getting "just compensation" for your property.
Your right to just compensation — fair market value for your property — is guaranteed by Article 5 of the U.S. Constitution and you deserve justice.
Let the experienced Goldsboro eminent domain lawyers at Riddle & Brantley help. For a free consultation, please call 1-800-525-7111 or complete the short form below.
There is no obligation and you will not pay a dime unless we help you get more money from the sale of your property to the government.
Call 1-800-525-7111 and let's talk. We will review your case and advise you on your best legal options for getting maximum compensation for your property.
Justice Counts.