Coconut's Casting Call Wraps with Quasi's Big Close-Up
The completion for Coconut Riddle's next canine co-star came to a close last week when Quasi— the special needs French Bulldog and winner of Coconut's Casting Call— shot a commercial for Riddle & Brantley Law Firm in Goldsboro, North Carolina .
Quasi was adopted by Jennifer Eachus and her family after a more than five-year hunt for the perfect special needs French Bulldog. Quasi's story resonated with Coconut's fans, as Jennifer explained that the dog suffers from a congenital spinal problem and an aggressive form of cancer, which he is currently battling.
Through Riddle & Brantley's partnership with the SPCA of Wake County and the Wayne County Humane Society, the firm pledged to donate $1 for every "like" the winning dog received during the contest, up to $1,000. The outpouring of support for Quasi exceeded the number of votes expected, and the conversation his story spurred about the need for adoptive pet parents made "Coconut's Casting Call" a great success.
Below are all of the entrants along with their photo, story and number of Facebook "likes". Congratulations to Quasi and thanks to all who participated for this great cause!
1,328 "likes" — Meet Quasi, submitted by Jennifer: I searched for over 5 years to adopt the perfect special needs French Bulldog for our family. We finally found him in January of 2013. He suffers from a congenital spinal problem that has caused partial paralysis issues that interferes with his ability to walk normally and problems with his urination and defecation habits. The day we adopted him he became the absolute light of our lives. Three short months later he developed a very fast onset of a very aggressive cancer. We were told by his oncologist that his prognosis was not good. We refused to believe we were going to lose our new sweet little big man so soon, so we trucked on and started him on multiple different chemotherapy agents. Five months later he is still with us and doing great. The picture I have submitted is of a visit we had with him in the hospital when he was so sick. If you just look into his eyes, and see that face, all you can do is see his will to survive. Every single day with him is one of which is on borrowed time and we cherish every moment that we have with him.
420 "likes" — Meet Daisy & Beau, submitted by the SPCA of Wake County: Daisy & Beau are a 10-year-old brother/sister duo looking for a family. This month is their 1 year anniversary at the shelter. Though they are loved at the SPCA, they would love to find a home of their own. They are very mild-mannered and walk very calm on a leash. All they're looking for is an empty couch and an open heart!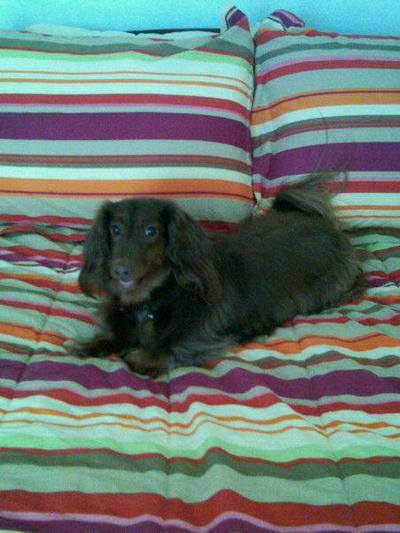 284 "likes" — Meet COCO, submitted by Crystal: Talking is not an obstacle, because his eyes are full of kindness and his heart is pure love.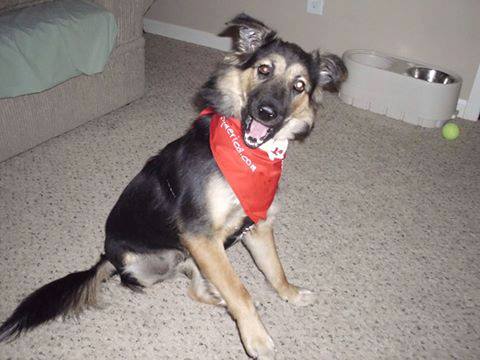 194 "likes" — Meet Liesel, submitted by Jane: Liesel is an amazing 3 legged pup that we adopted from W. Monroe, LA (yep, Duck Dynasty town) about 2 years ago. She now lives in Garner, NC.
Liesel was the victim of horrific abuse at just 5 months of age but now she inspires everyone she meets, especially her human mom, to look at life with possibility! Liesel is quite the entertainer and loves to make people laugh.
156 "likes" — Meet Bambino Brown, submitted by Charles: Bambino Brown is just like Coconut…he is full of personality and definitely one of a kind! The picture I uploaded is of him WINKING!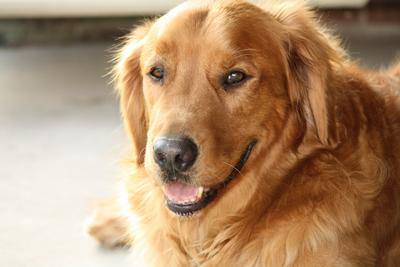 62 "likes" — Meet Oliver, submitted by Sheila: Oliver was adopted from the Wayne County Adoption & Education Center. He was a stray looking for love. He joined my pack 4 years ago and is now a therapy dog. He loves visiting the patients at Cherry Hospital and various nursing homes. Shelter dogs rock!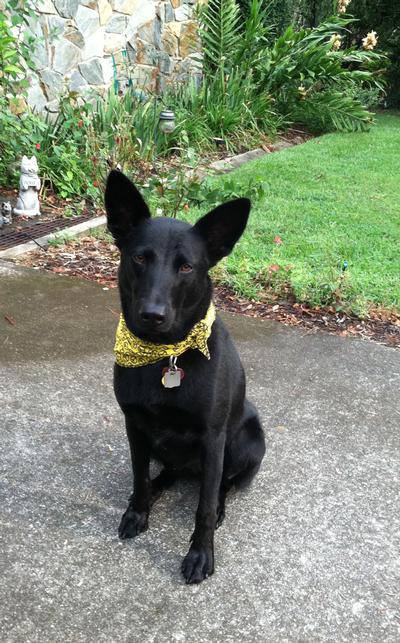 54 "likes" — Millie, submitted by Suzi: Millie is a rescue from Diamonds in the Ruff. She is 4 years old Dutch Shepard mix and is no stranger to being the center of attention. Millie is a registered therapy dog. She goes out into the schools and teaches Humane Education for the Wayne County NC Humane Society and also does Tail Waggin Tutors.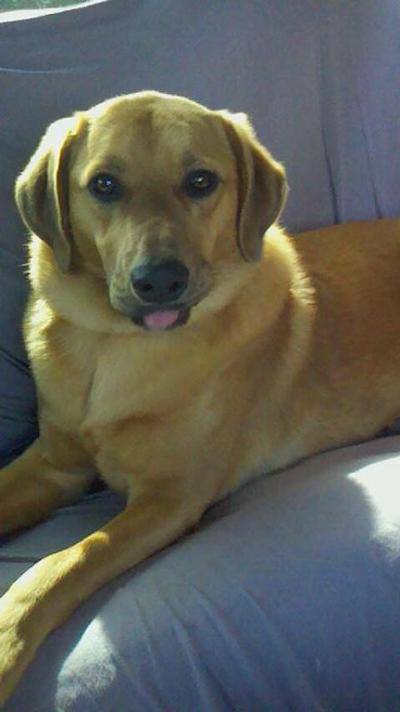 51 "likes" — Meet Rosco, submitted by Stacey: Rosco should win because he's the best dog for the job! He spends 4 days a week helping special needs kids w me at a therapeutic riding center and he deserves it!!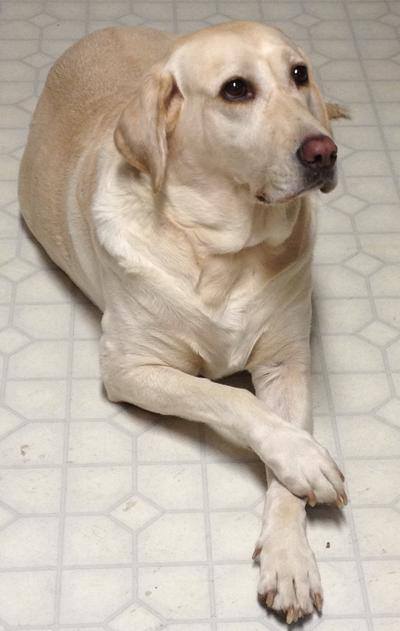 40 "likes" — Meet Tess, submitted by Catherine: Good ol' yellow Tess is trying to fill a big hole in my heart from the recent loss of my other fur baby, my pug Jackie Chan. She follows my every footstep and lays by my side knowing I'm sad and trying to lift my spirits! She even had a recent cancerous tumor removed and you would have never known she had surgery. Sweet and strong girl Tess!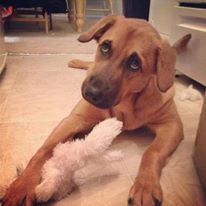 39 "likes" — Meet Lexi, submitted by Ashley: Lexi was rescued from a shelter in October of 2012 when she was just 6 weeks old! Lexi's favorite game is fetch and enjoys swimming and playing in the mud. She loves people and is full of personality!
39 "likes" — Jax, submitted by Steph: Jax is a 5 year old American Eskimo that rescued me 4 years ago. He loves to give kisses, cuddle, play tug of war, and be the center of attention. He's a little guy with a big hear and lots of personality.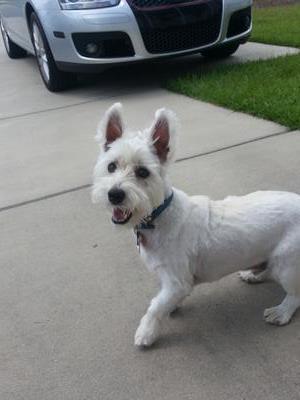 36 "likes" — Meet Ollie, submitted by Katelyn: Ollie is 4.5 years old, he is sweet, lovable and very intelligent. At age 3 Ollie was diagnosed with diabetes, he spent 5 days in ICU where he then got diagnosed with a very rare skin infection (2 animals in the world had it and he was number 2), and then spent 5 more days in ICU, after a long 6 months of treatment his infection was cured! Even though he has diabetes he is doing better than ever! and would love a chance to be on a show!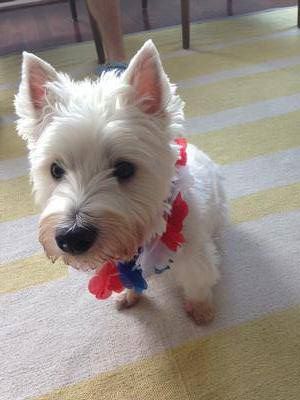 35 "likes" — Zero, submitted by Carolyn: We got Zero three years ago and he has been the best thing I ever brought home. He loves to cuddle, chase anything that moves and make sure he is the center of attention of all time. We love to take him to the parks and on long walks, or just to grab a bite to eat.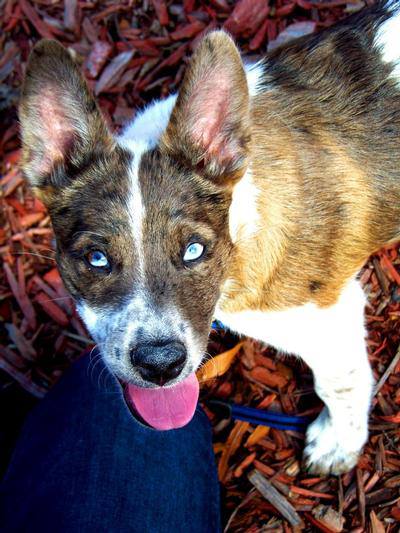 35 "likes" — Silas, submitted by Amber: Silas is literally my knight in shining armor! Last summer I went through a huge transition with a major break up, moving back home and trying to find a new job, all while finishing my degree. From the first day that it was just the two of us, he has never left my side. He snuggles close, plays hard and listens to every word I say! Those charming blue eyes are absolutely irresistible!! He loves being a farm dog now and enjoys herding our 4-H kids around – what a great babysitter!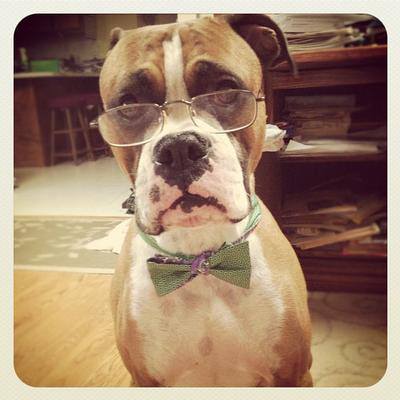 34 "likes" — Meet Wally Gator, submitted by Gloria: Wally is a sophisticated man. He would love to represent the company in style. He has a high energy attitude and sometimes has a hard time controlling his wiggly "nub" when meeting new people and loves to shake hands!
34 "likes" — Hello Duke, submitted by Scott & Rebekah: Duke is one of the most photogenic dogs out there. He is a Boxer with the best personality! He loves kisses, hugs, snacks, riding, naps, and don't forget frisbees!
32 "likes" — Hello Max, submitted by Ann: Max is an adorable almost 2-year old Westie with a friendly upbeat personality. He is friendly and very animated, cocking his head from side to side when you talk to him. We feel we "rescued" Max as he was a breeder return at 3 months old. He is now with his forever family and we can't imagine life without him He would be a great pal to Coconut, plus two Westies are better than one!
29 "likes" — Hello Ava, submitted by Alyssa: Ava's breed is extremely unique – Corgi/Dingo mix! Everywhere we go people stop us to say how cute she is – I actually have to factor in additional time when I bring her places because we get stopped so often. Ava also has a very vivacious personality. But perhaps what makes Ava so special is that we adopted her in July of 2012 – This is a date I will never forget, since this is when our little family became complete.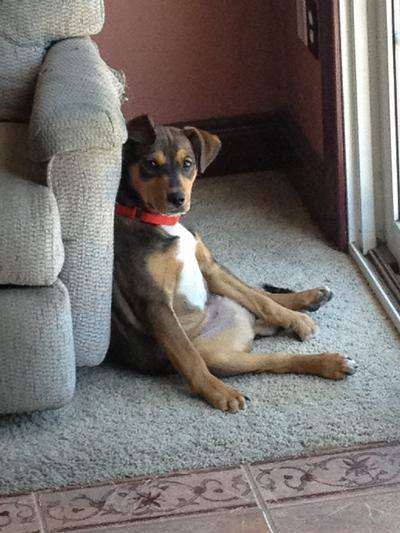 Hello Wes, submitted by Jillian: Wes is a young rambunctious puppy. He has been rescued by his owner when he was only three months old and now his life has been flipped upside down. He loves people and other animals. He is constantly trying to play because he is just a happy pup! Wes sits like a human, which makes him always looking so funny and adorable!
26 "likes" — Meet Harper, submitted by Annie. "She is the funniest girl & makes us laugh every day. She enjoys spending the day squeaking her toys, eating & chasing butterflies. She was adopted from the SPCA of Wake County 4 years ago and has brought us so much joy. Don't let her sad face kid you, she's the happiest hound around!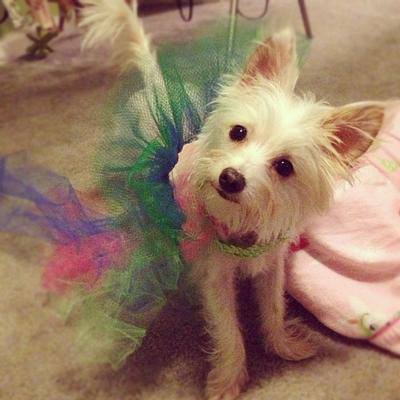 26 "likes" — Hello Melba Toast Wiggins, submitted by Samantha: Melba is a human in a dogs body. She is rotten to the core and demands the attention she deserves. She may look like a foo foo pup but she can also get dirty on the horse farm she calls home. No one can resist her cuteness and she is very well aware. Melba Toast is 6lbs of sweet sugar and filled with unlimited love and kisses.
26 "likes" — Meet LeRoy, submitted by C.C.: Well I work has a vet assistant at Berkeley Vet Clinic and a couple of weeks ago a girl brought in this very small 5 week old puppy she found in a ditch…. He was really bad off and needed a lot of love and in a few weeks he is loud and proud running and playing with everyone especially the horses…… He got a second chance at life.
18 "likes" — Meet Spud, submitted by Judith: I was taken in by a computer add. He was supposed to be a maltese/chichica mix but he is a sooner. But we still love him.
14 "likes" — Meet Darby, submitted by Madeline & Drake: Darby made our family complete when we adopted her in December 2009. Along with her outgoing personality, her boundless love and companionship makes everyone she meets smile and makes their day a little brighter!
13 "likes" — Meet Stormy Cooper, submitted by Denise: Because he is very smart and quite a character–he loves to play ball and loves attention!!
13 "likes" — Meet Cotton, submitted by Shelley: He is the MOST affectionate dog.
13 "likes" — Meet Ace, submitted by Ashley: Ace should win because he is such a sweetheart but can be such a boss at times. He is very cheerful and playful and loves the spotlight. He can be a little mischievous and snoopy and can make such goofy faces to make you smile on a bad day. He is a happy go lucky yorkie who loves to run play and have fun. He is a great example of an animal rescue pup. We adopted him months ago and is such a blessing to our family.
12 "likes" — Meet Mr. Bojangles, submitted by Hal: Mr. Bojangles was found in an abandoned school bus and WCAC rescued him and brought him back to have him adopted. Nobody wanted him because he had the mange and was very skinny. Luckily, North Wayne Animal Hospital took him in and treated him and made him a healthy dog again. My wife, Karen, works there and told me about him. Several people had inquired about him but nobody picked him up. After about 5 months of living in a kennel at the vet, I decided that he should live a good life after all he'd been through. So I brought him home and now he's my best friend.
12 "likes" — Meet Butter Bean, submitted by Christina: Butter bean is a delightful and playful dog. She loves to take long walks and play with her buddy Thor. She's a sweet friendly girl that will cuddle up next to you when you need her, and shows her feisty personality when she prances around the neighborhood, barking to let every dog around know she is out for a walk. Butter bean is an adorable little pup that makes her way into everyone's heart with her expressive eyes, and she would love to win!
12 "likes" — Meet Dallas, submitted by Tracey: This is my first pet ever. Dallas is full of energy! He plays well with others and loves to give kisses! Dallas gets his name from his human mommy who is a cowboys fan.
12 "likes" — Meet Clyde, submitted by Anne. "Clyde is an almost three year old Cairn terrier who I adopted as a rescue through CRUSA (Cairn Rescue USA) He has his CGC (canine good citizens) taken obedience classes (both beginner and intermediate) and is a certified therapy dog. Although Clyde has never had an acting gig he has taken acting classes and did very, very well. For a terrier he is one laid back boy who knows a lot of commands and quite a few tricks. He also has a very cute sister that I adopted through the same rescue group as they were litter mates. Her name is Bonnie (Bonnie and Clyde. Pretty cute names we thought!)
12 "likes" — Gus, submitted by Susan: Gus is a ShihTzu and is just the best dog ever! He is 4 years old, loves everyone and never barks!
12 "likes" — Meet Lizzie, submitted by Machelle: Lizzie is a rescue poodle with a heart of a giant.
11 "likes" — Meet Zoey, submitted by Libby: Zoey is a sweet girl who would never hurt a fly. She likes to fight her best buddy, Gus (the bloodhound). She usually wins, too.
11 "likes" — Meets Precious, submitted by Andy: She will capture your heart with just one look.
11 "likes" — Angel, submitted by Lenore: Angel can be described one word DIVA! She is the light of my life. And she has a unique look that you will never find on another dog. My dog has star quality..she just needs to be on tv! You won't be sorry!
11 "likes" — Meet Lulu, submitted by Chris: Lulu is a 4lb, tri-color, long-haired Chihuahua with a ton of personality. She is 4.5 years old and is a little love bug. She's always ready with a smile and a few wet kisses.
11 "likes" — Meet Beau, submitted by Michael and Mary: Beau is an amazing dog that is truly a part of our family. His sweet personality and unconditional affection bring us constant joy.
10 "likes" — Meet Gus, submitted by Libby: Gus is a sweet nut ball. He loves to swim, eat, and play with his buddies.
10 "likes" — Meet Buster, submitted by Zach: Buster is a fun, loving, very good dog. He would enjoy his 15 minutes of fame more than any dog I know!
9 "likes" — Meet Mr. Wilson, submitted by Lexi: He's the coolest dude ever and will do anything for a treat.
4 "likes" — Meet Bella, submitted by Dana: My dog is my baby, couldn't see my life without her. She thinks she is a person and is spoiled rotten.