Jacksonville Car Accident Attorney
Have you been injured in a Jacksonville car, truck or motorcycle accident? A Jacksonville car accident lawyer at Riddle & Brantley can help you fight for justice and compensation. If your car accident was the result of another person's negligence in Jacksonville, you may be entitled to significant financial compensation.
For a FREE consultation with an experienced Jacksonville car accident lawyer, please call 1-800-525-7111 or complete the fast and easy form below.
The case review is free, and you won't pay any upfront costs or attorney fees unless we recover financial compensation for you.
Call 1-800-525-7111 today to speak with an experienced Jacksonville car accident lawyer committed to justice for all North Carolinians.
Demographically, Jacksonville, North Carolina, is the youngest city in the United States. Younger, inexperienced drivers may contribute to the large number of car accidents the city reports each year. According to the North Carolina Department of Transportation, 1,295 car accidents resulted in injury in Jacksonville in 2018. Four of those accidents were fatal and alcohol was involved in 2.77 percent of those crashes.
"Riddle & Brantley got me all the available money from the insurance companies."
–David Howard, Riddle & Brantley client
Talk to a Jacksonville Car Accident Attorney for Free
If you or a loved one was recently involved in a car accident in Jacksonville, our injury attorneys are here for you and your family in this time of need. We'll meet with you or discuss your case over the phone at no cost or obligation to retain our firm. We simply want to help you explore your rights and legal opportunities after suffering any type of injury. Contact us to request your consultation by calling 1-800-525-7111.
For those in the greater Jacksonville area, we also serve auto accident victims in New Bern, Wilmington, Kinston and Goldsboro.
Tips for Pursuing Full Compensation After a Car Accident
To increase your odds of receiving full compensation after a car accident, follow these helpful tips and consult with a Jacksonville car accident lawyer as soon as possible: 
Seek immediate medical attention if necessary
Gather the other driver's information
Identify potential witnesses and get their contact info
Take photographs of the crash scene, including debris, skid marks, damage, and injuries
Make a list of damages
Get a copy of the police report
Keep a record of medical treatment/expenses and keep notes on your daily pain/physical limitations
Consult with an experienced Jacksonville NC car accident attorney
Remember, insurance companies are incentivized to pay as little on your claim as possible, so do not give a recorded statement to an insurance company or claims adjuster without first speaking with a Jacksonville car accident attorney.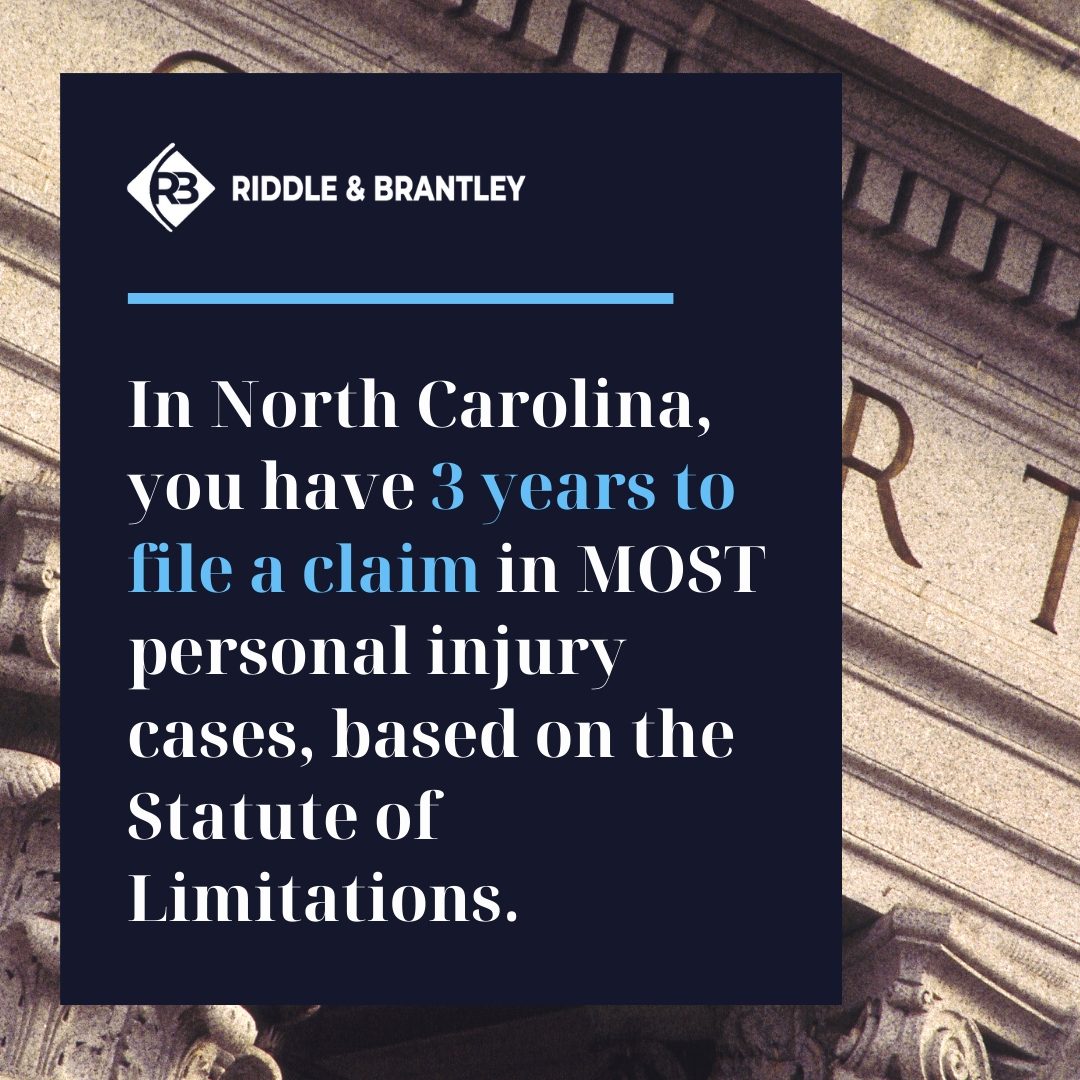 Immediately following a car accident it is of extreme importance to gather information about the other driver. Type a note on your phone, take pictures of ID/insurance cards, or write down the other driver's full name and contact information as well as their insurance company, policy number, and the company's phone number. Gather contact information for witnesses to the accident and law enforcement officers that were on the scene. 
Use your cellphone to take pictures of the scene so that the location of the vehicles is documented. Also, photograph the damage to all vehicles involved as well as their license plates. 
Make a list of all of the items in your car that were damaged and the cost to repair or replace. 
A few weeks after the accident, use the receipt with the police report identification number given to you by the investigating officer on the scene to obtain a copy of the report from the local law enforcement agency. It will cost you around $15. To save money, you may ask your insurance company's claim representative for a copy of it if they have it in their possession. The police report will contain all of the facts on the accident as well as the officer's opinion as to who was at fault.
An experienced Jacksonville car accident lawyer can help. Call 1-800-525-7111 today for a FREE, no-obligation consultation.
There are no attorney fees unless we win your case and you receive compensation. Call 1-800-525-7111 today to speak with our Jacksonville auto accident lawyers today.
Keeping a record of medical treatment/expenses as well as logging your daily pain and limitations will help to solidify your claim by proving your injury was caused by the car accident.
Top 4 Elements You Need When Filing a Car Accident Claim
Most serious car accidents will give victims the right to pursue financial compensation through the North Carolina civil justice system. A civil claim could result in payment for your medical costs, pain and suffering, lost wages, and other damages. A conversation with a Jacksonville car accident lawyer at Riddle & Brantley can help you learn if you have grounds for a claim.
In the meantime, learn the four main elements you need in making a claim for a car accident injury:
All drivers owe other drivers, bicyclists, and pedestrians on the roadway duties of care. In general, drivers must take reasonable care not to cause accidents and injuries.
Breach of duty. The driver (or another party) must have acted negligently in some way, such as texting and driving, drunk driving, speeding, or breaking a traffic law.
The driver's breach of duty must have caused your car accident and related damages.
You must have suffered damages because of the accident. Damages can include physical injuries, property damages, and emotional distress.
For a FREE, no-obligation consultation with an experienced Jacksonville NC car accident lawyer, please call 1-800-525-7111.
We will listen to your, review your claim and advise you on your best legal options. If you decide to hire our Jacksonville car accident lawyers, we will fight tirelessly to get you the justice and compensation you deserve.
Please call 1-800-525-7111 today and let's review your case.
"I would recommend them to anyone. They fought hard for me."
–Christine W., Riddle & Brantley client
What Damages Can I Collect After a Car Accident?

Broken down here are four types of damages you may seek when filing a personal injury lawsuit after a car accident: 
Medical Expenses
Hospital stays
Doctor visits
Ambulance costs
Medication
Accessories such as crutches or heat pads
Necessary in-home services
Surgeries
Physical and/or cognitive therapy (for brain injury)
Future medical treatment
Pain and Suffering
Physical distress (includes current and future pain)
Mental or emotional distress
Lost Wages
Inability to earn income due to:
Temporary or physical disability
New physical limitations
Physical therapy appointments
Doctor visits
Hospital stays
Loss of Consortium
Loss of companionship with spouse
Unable to engage in sexual activity
A Jacksonville auto accident lawyer at Riddle & Brantley can advise you on the best path for seeking compensation after your Jacksonville-area car accident. Call 1-800-525-7111 today to speak with our experienced legal team.
As always, you won't pay a dime unless we recover compensation for you.
North Carolina Car Accident Laws
North Carolina is an at-fault car accident insurance state. This means that the party that caused the crash will be responsible for paying for everyone else's damages. Generally, the at-fault driver's insurance company will pay. It is up to you as a victim to prove the other party's fault.
Our Jacksonville car accident attorneys are skilled auto accident investigators and can determine the defendant or party allegedly responsible for our client's injuries. If the injuries are especially severe or the defendant's insurance company won't properly settle your claim, we can take your case to court in pursuit of full and fair compensation.
You have three years from the date of your auto accident to file a personal injury claim with the North Carolina courts. If your loved one passed away in a car accident, you have two years from the date of death to file a wrongful death claim. Don't wait – call our firm today at 1-800-525-7111.
The longer you wait, the more difficult it may be to win your case.
Please call 1-800-525-7111 today or complete the short form below for a FREE case review with a Jacksonville car accident lawyer at Riddle & Brantley.
"It was nice to see Riddle & Brantley put me and my needs first."
-B. Fields, Riddle & Brantley client
How Can We Help You? Call For a Free Case Review
A personal injury attorney in Jacksonville has your best interests at heart. Unlike auto insurance agents and claims adjusters who work for the insurer, we work for you.
This means you can trust the legal counsel and advice we give you. Your success is our success. Aside from pursuit of financial compensation, however, we genuinely care about your future. We'll do everything we can to help your family during this difficult time. At Riddle & Brantley, we have more than 225 years of legal experience and strive to treat every client like family.
You don't have to do this alone. Contact us today to find out how we can help you.
We can take over your claim and work hard to achieve the best possible results. Call our Jacksonville office at 1-800-525-7111 today to request your free case evaluation.