Jurgen White
Investigator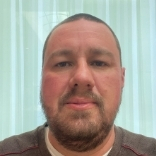 Jurgen White is an investigator with Riddle & Brantley. Jurgen has an extensive background in law enforcement, having served in the Wilmington Police Department, Cumberland County Sheriff's Department, and Fayetteville Police Department. Having investigated countless car accidents, truck accidents, motorcycle accidents, pedestrian accidents, and other motor vehicle accidents, Jurgen knows how to help prove liability in even the most complicated cases.
In addition to his experience handling auto accident investigations in law enforcement, Jurgen received certification in accident reconstruction from the North Carolina Justice Academy. He has also earned an advanced certificate in law enforcement.
Jurgen earned his associate degree in criminal justice in 1997 from Fayetteville Technical Community College. He earned a bachelor of science degree in criminal justice from from Fayetteville State University in 2015.
Jurgen grew up in Fayetteville and Hope Mills, North Carolina, and is an avid outdoorsman. During his time off, you might find Jurgen fishing on his boat on the ocean, golfing, or hanging out at the beach with family and friends. He is a big fan of country music.