How Does the NC Bathroom Bill Repeal Impact Employment Law?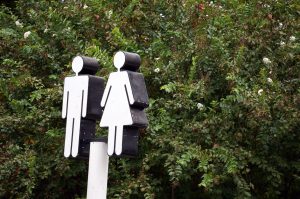 With the NC bathroom bill repeal in the books, transgender people are free to use the public restroom of their choosing. In addition, the repeal has placed restrictions on the ability of cities and towns to create new workplace laws until 2020.
Why Does the NC Bathroom Bill Repeal Prevent Cities and Towns from Creating New Workplace Laws?
As a part of the repeal of North Carolina's bathroom bill (also known as HB 2), in addition to reversing the requirement for transgender individuals to use the restroom in public buildings that corresponds with the gender on their birth certificates, all localities are pre-empted from amending or enacting employment laws until December 2020. This was the compromise necessary to gain enough support from lawmakers to repeal HB 2.
Pre-empting cities and towns from creating and changing workplace laws until 2020 does not just prevent them from enacting their own transgender bathroom legislation, it also impacts a wide array of laws, from workplace sexual discrimination to minimum-wage regulations.
For the most part, the impact of the NC bathroom bill repeal on private sector employers will be limited. Before the NC bathroom bill was repealed, private employers only felt its impact in situations such as if they were on a staff retreat held in a public space in North Carolina. In such cases, their transgender employees were not allowed to use the bathrooms that matched their gender identities.
Civil rights groups oppose the pre-emption of the creation and appeal of workplace laws attached to the HB 2 repeal, believing lawmakers used LGBTQ rights as a bargaining chip to pass the employment law restrictions.