Why the NC Bathroom Bill Could Be at a Standstill for Now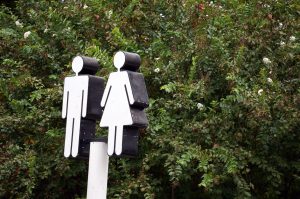 In recent weeks, we have provided coverage regarding the ongoing battle involving House Bill 2 (HB 2), also known as the NC bathroom bill, including the governor's efforts to repeal the controversial bathroom law. However, a recent move courtesy of the White House may lead to the NC bathroom bill, as well as other similar legislation pending in several states, stalling indefinitely.
What's Behind the Potential NC Bathroom Bill Stalemate?
According to WKOW-TV, the White House recently revoked the federal directive ordering public schools to allow transgender students to use the locker rooms and restrooms of their chosen gender. In addition, White House has signaled that it intends to drop the federal government's pursuit to fight HB 2. Accordingly, all proceedings regarding the HB 2 have been stayed in federal court. 
It appears the White House feels the issue should be handled at the state level. Recently, the US Supreme Court returned a Virginia case to the Federal Court of Appeals where a student seeks to use the boy's bathroom. In addition, per the WKOW-TV report, there is no guarantee that the bathroom bills in any of the states where they are currently pending will become law, especially considering there is heavy opposition to these bills becoming law. In many situations, the opposition to the pending bathroom bills is due to the backlash North Carolina faced after introducing HB 2.
These developments and rulings clearly place this hot legal topic in perpetual stalemate for the time being. Could this lead to checkmate? We don't know. Stayed tuned.