Other Types of Fraud
Your Qui Tam Attorneys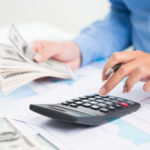 Defrauding the government is illegal and can result in serious losses.
When an individual has knowledge of the following types of fraud, they may be eligible for a portion of the recovery from a qui tam lawsuit filed on behalf of federal or state government.
If you are aware of any of the following types of fraud, you may have a claim under the False Claims Act and could be entitled to 15-25 percent of the government's recovery.
Not sure if you have a claim?
At the law offices of Riddle & Brantley, our team of highly trained attorneys can help to review the details of your incident and are ready to assist you today. For your FREE consultation by contact us toll free at (800) 525-7111 or simply click here and complete our form.
GSA Contracts
The federal government protects itself from unfair pricing by contractors through three aspects of the False Claims Act. Under the Multiple Awards Schedule (MAS) with the General Services Administration, contractors must comply with the following clauses:
Defective Pricing
Any company under contract with the government has a duty to disclose price reductions or discounts extended to commercial entities for similar projects. The government must be offered terms that are equal to or better than those given to commercial organizations.Failure to do so could create criminal liability as well as liability under the False Claims Act.
Price Reduction
Need help? Contact our attorneys today toll free at (800) 525-7111.
This clause mandates that a contractor must disclose any reductions in price extended to a commercial organization after negotiations with the government have been established. Essentially, any new price reduction for commercial projects necessitate a retroactive reduction in price for the government. The government must be given the same relative discount that the contractor would give its commercial customers.
U.S. Trade Agreements Act
A contractor must certify that the goods created for a government contract have been made only in countries that have reciprocal trade agreements with the U.S.Eligible countries include Canada, Mexico, England, France and Japan. Ineligible countries include China, Taiwan, Malaysia and South Africa.Because of a failure to meet this requirement, the following companies were ordered to pay a total of $30 million to the government in separate qui tam, or whistleblower, cases:

Corporate Express Office Products – $5 million
Office Max Inc. – $9.8 million
Office Depot Inc. – $4.75 million
Staples Contract and Commercial Inc. – $7.4 million
Caddo Design – $100,000
Failure to Escheat
Companies are typically required to "escheat" or deliver unclaimed property to the state government after a period of time. Generally, this is approximately three to five years after it has remained unclaimed, though this window varies by state.
Failure to do so could make a company liable for government fraud if an individual files a qui tam or whistleblower lawsuit on the government's behalf. There are numerous circumstances that require a company to escheat property, including:
Deposits for orders that were never delivered;
Unbilled vendor payables;
Unredeemed gift cards or certificates;
Balances on credit cards, business accounts or others;
Any additional situation wherein property or goods were unclaimed or forgotten by the entity entitled to them.
The entity holding the property must come forward and provide it to the state after the expiration of the three to five year dormancy period. At this point, the state will retain the property until the true owners are notified or become aware.
The alternative to escheating the unclaimed property is considered fraud against the government. If the property holder absorbs the property as revenue simply because the owners have not reclaimed it, they have committed failure to escheat.
Abandoned property must be escheated to the state of the rightful owner's last known address. If the rightful owner's last known address can't be verified, the property escheats to the state where the company is incorporated. Unclaimed deposits from foreign companies also should escheat to the state where the seller is incorporated.
Fraud in Construction Projects
As with other projects, the government spends billions of dollars on the construction of public works and federal buildings through contracts established with construction companies. To protect itself from fraud, the government maintains strict stipulations under the False Claims Act which prohibit any of the following behaviors on the part of the contractor:
….the government maintains strict stipulations under the False Claims Act"
Bid-rigging
Overcharging for contracts
Failing to follow project specifications
Use of defective, substandard or out-of-date materials
Subcontracting plan compliance fraud
Payments or kickbacks to obtain contracts
Falsification of costs
Certified payroll compliance fraud
This type of fraud is illegal under the False Claims Act, and knowledge of fraud in a government construction project can be the basis of a qui tam or whistleblower claim.
In 2011, Science Applications International Inc. (SAIC) and other defendants agreed to pay the government $22 million to settle a whistleblower suit alleging that two government employees shared bidding information with SAIC that was not provided to other bidders, ensuring its contract.
Contact Our Whistleblower Attorneys to File Your Claim Today
Qui tam claims can be complicated and require an experienced legal team to guide you through the entire process. Our whistleblower attorneys are skilled, knowledgeable and ready to help you claim the compensation you deserve. Riddle & Brantley offers FREE case consultations for those with knowledge of government fraud. Take the first step today. Call our firm at (800) 525-7111 or fill out our free case evaluation form.