Drunk Driving Accident Attorney in Fayetteville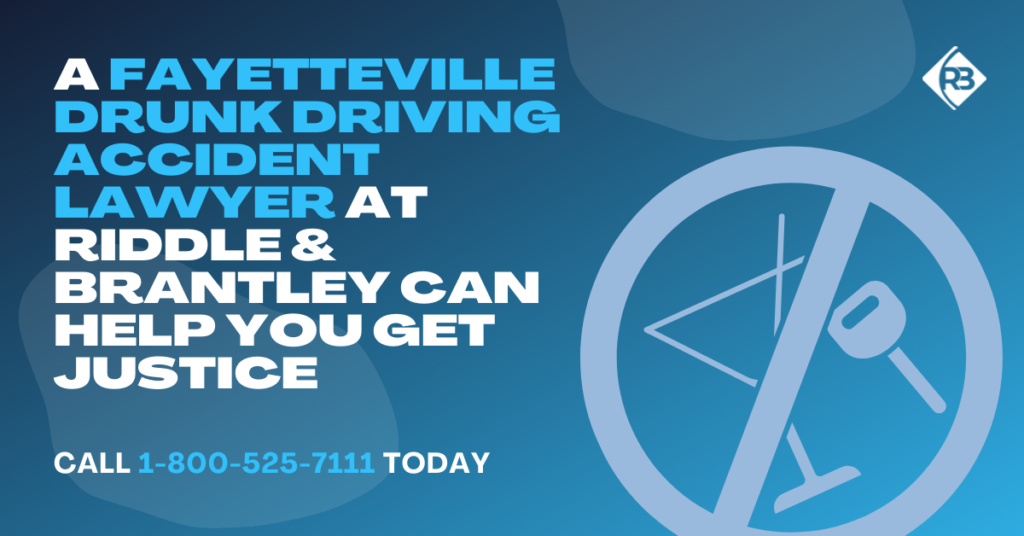 Car accidents happen way too often all over North Carolina. Drunk driving accidents are especially scary and can be devastating and even deadly. You may find you need a drunk driving accident lawyer if you have been hit by a drunk driver in Fayetteville, North Carolina.
Alcohol-related accidents resulting in injury or death in North Carolina are always staggering. These accidents can be avoided. Simply don't drink and drive. There is never a good reason to get behind the wheel of a car while intoxicated. Call a friend, a cab, or an Uber or Lyft.
Fayetteville Drunk Driving Accidents
According to the North Carolina Department of Transportation (NCDOT), 11,492 crashes involving alcohol in 2019 were reported across the state. Of these accidents, 7,665 involved injuries and 348 resulted in fatalities.
The numbers for Fayetteville are similarly stark. According to NCDOT, 167 crashes involved alcohol in 2019. 109 of these DWI accidents resulted in injury, and 6 were fatal.
Riddle & Brantley is prepared to help you after an alcohol related accident in Fayetteville, North Carolina. Our drunk driving accident lawyers have 220+ years of combined legal experience and are ready to help you if you or a loved one is hurt in an alcohol-related accident that is not your fault.
What to Do After a Fayetteville DWI Accident
An accident with a drunk driver can change your life forever, whether you are injured or lost a loved one. Help is available for victims of drunk driving accidents. To increase your chances of receiving full compensation after a car accident involving a drunk driver, follow these helpful tips and consult with a drunk driving accident lawyer as soon as possible.
It is imperative to gather evidence right away. The drunk driver is going to become sober as time passes. After the driver is sober, it may be impossible to prove fault.
Seek immediate medical attention if necessary
Call the police immediately
Gather the other driver's information
Identify potential witnesses and get their contact info
Take photographs of the crash scene, including debris, skid marks, damage, and injuries
Make a list of damages
Get a copy of the police report
Keep a record of medical treatment/expenses and keep notes on your daily pain/physical limitations (this will help support a potential DWI accident injury claim)
Consult with an experienced Fayetteville injury lawyer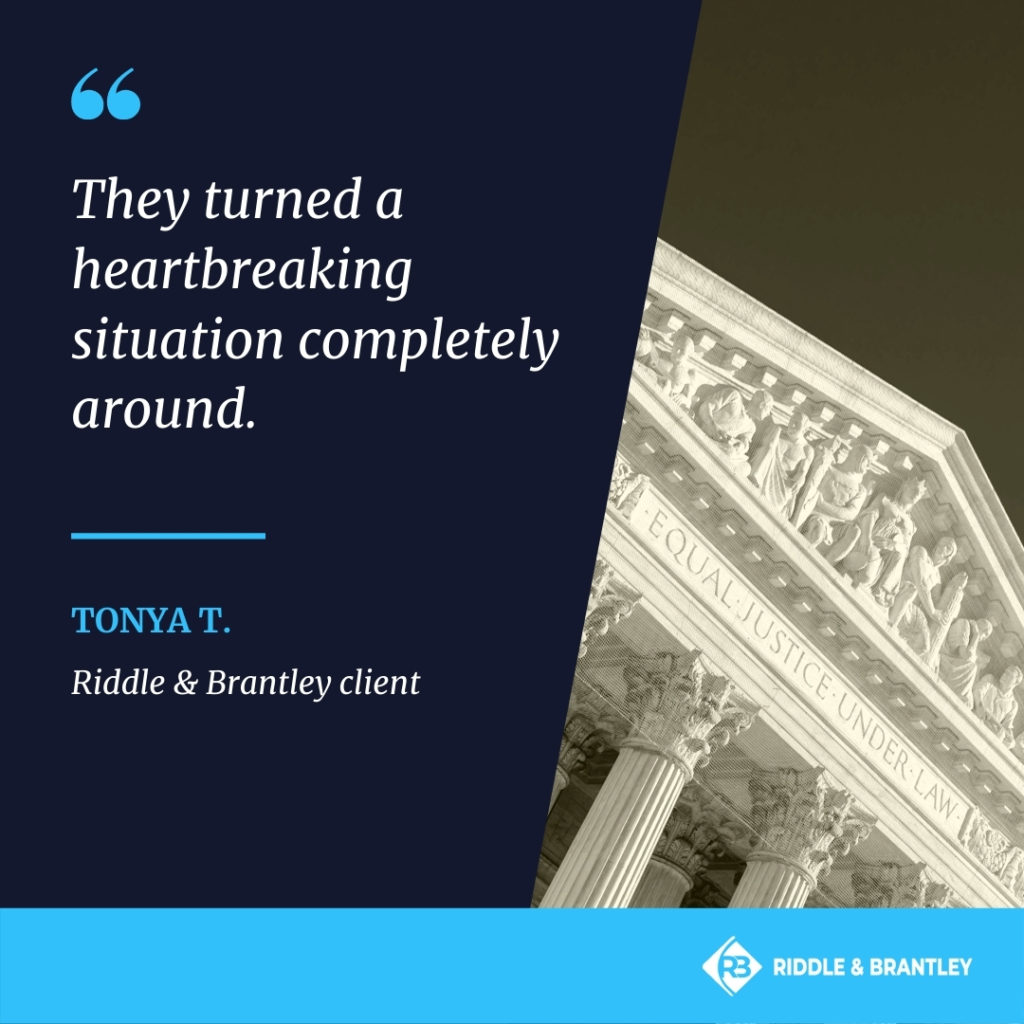 Remember, insurance companies are incentivized to pay as little on your claim as possible, so do NOT give a recorded statement to an insurance company or claims adjuster without first speaking with a DWI accident lawyer.
Drunk driving is a criminal offense in North Carolina. If you are hit by a drunk driver, you can claim civil damages. It is important to remember you should never confront the driver if you suspect they have been drinking. Call law enforcement first.
Should you be involved in an accident with a drunk driver and you claim civil damages, you will become the plaintiff and the drunk driver will be the defendant in a civil lawsuit. The only damages you can receive in a drunk driving accident in North Carolina are monetary damages. In a serious accident, the minimum coverage of the person who hit you may not cover the extent of your injuries. If this happens you may need to file a personal injury lawsuit.
In some cases, punitive damages may be awarded by a jury in a drunk driving injury case. These are damages intended to "punish" defendants and discourage similar conduct in the future.
Drunk Driving Accident Attorney in Fayetteville, NC
If you have been hit and injured by a drunk driver in Fayetteville, North Carolina or have a loved one who has been hurt or killed, it is important to find a North Carolina attorney who can help.
A car accident attorney in Fayetteville at Riddle & Brantley can help.

Justice counts for you and your loved ones. Call today. We are here to help however we can.