Opioid Manufacturer, 4 Others Indicted in Federal Court
Legal action continues to heat up against opioid manufacturers and distributors.
This week, the federal government filed charges against Miami-Luken, an Ohio-based manufacturer, as well as the company's president and compliance officer. Two pharmacists in West Virginia were also charged.
The charges allege that executives at Miami-Luken ignored suspicious drug orders and knowingly flooded West Virginia's Mingo County with opioids.
Investigators allege the company turned a blind eye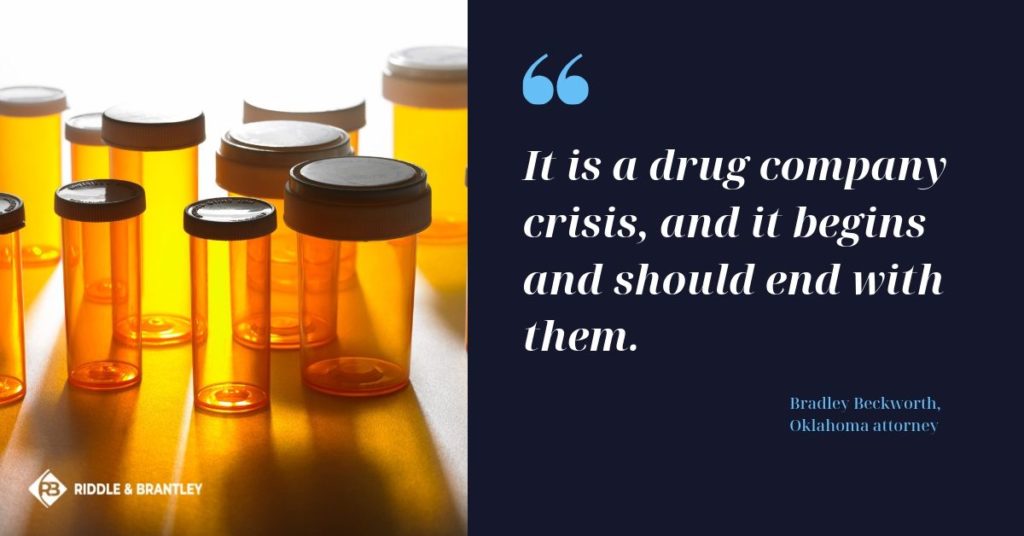 Prosecutors said that despite knowing that Westside Pharmacy in Oceana, West Virginia was filling prescriptions written by doctors located hours away, and that many opioid prescriptions were being paid for in cash, Miami-Luken continued to ship millions of opioid pills to the pharmacy.
Investigators said that the company supplied Westside Pharmacy with more than 3.36 million opioid pills between 2011 and 2014.
This is not Miami-Luken's first brush with the law regarding allegations the company knowingly contributed to the opioid crisis.
In 2016, the company settled a lawsuit filed by the West Virginia Attorney General that alleged Miami-Luken "failed to detect, report and stop the flood of suspicious drug orders into the state."
In announcing this week's indictment, federal officials made clear that they are pursuing anyone who knowingly contributed to the opioid crisis.
"If you are intentionally violating the law, you can and should and will face justice regardless of where you are. Whether you or on the street corner or in the boardroom." -U.S. Attorney Benjamin Glassman
The four individuals charged each face up to 20 years in federal prison if convicted.
Opioid manufacturers face thousands of lawsuits
Opioid manufacturers are also fighting thousands of civil lawsuits that allege they knowingly fueled the opioid crisis in America, which has resulted in the deaths of more than 200,000 people over the last two decades.
In the first trial brought against opioid manufacturers, an attorney for the State of Oklahoma made the plaintiff's position clear:
"It is a drug company crisis, and it begins and should end with them." -Oklahoma attorney Bradley Beckworth
Multi-district litigation, which combines thousands of opioid lawsuits, is ongoing in Ohio, where the first major federal trial is scheduled to begin in October.
Legal analysts have estimated the cost of a potential settlement may exceed $10 billion, which would represent one of the largest mass torts in U.S. history.
Have you or your loved ones been injured by prescription opioids?
If you or a loved one has suffered injury or death due to prescription opioids, depending on the circumstances of your case, you may be entitled to compensation.
For a FREE case review and consultation with an experienced product liability attorney at Riddle & Brantley, please call 1-800-525-7111 or complete the short form below.
"We want justice for everyone including those who are no longer with us and their suffering families." – Gene Riddle
Victims of injury due to someone else's negligence deserve justice, and we would love to help if we can.
Call 1-800-525-7111 or fill out the form below.
Justice Counts.