Purdue Pharma Lawsuit: Opioid Manufacturers Face Legal Action
In 2017, 1,953 people died of opioid overdoses in North Carolina alone.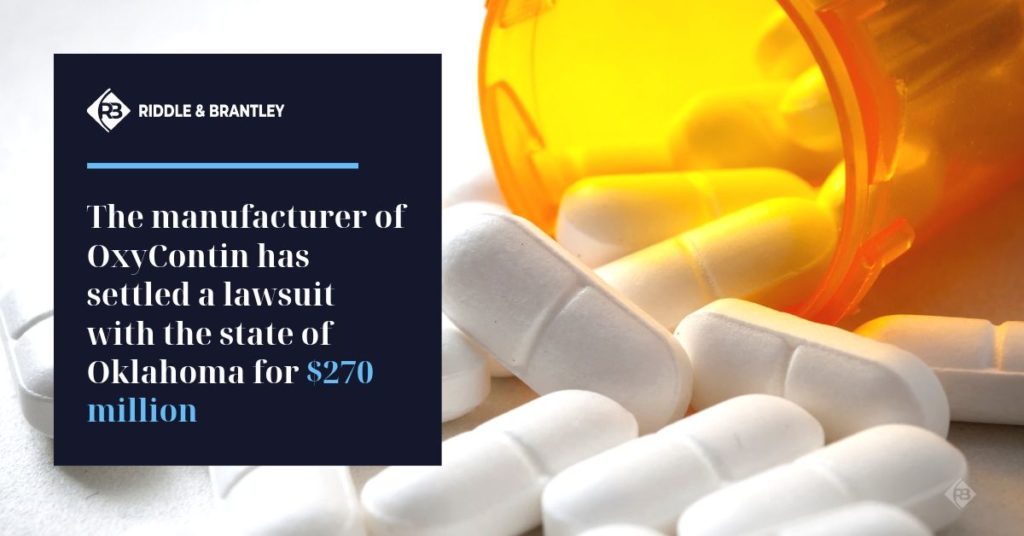 Sobering numbers like this may help us understand the scope of the opioid epidemic — and why legal action such as the recent Purdue Pharma lawsuit is being brought against opioid manufacturers.
The misuse and addiction to prescription and illicit opioids (including heroin and synthetic opioids such as fentanyl) represent a serious national crisis that affects public health and our economic welfare in paying for the treatment of this problem.
Officials have made efforts at the local and national level to curb the use of prescription opioids.  However, stronger and more dangerous synthetic opioids such as fentanyl are becoming more abundant.
The roots of the opioid epidemic
People who use opioids for legitimate medical reasons may become physically dependent on the drugs without intention.  In 2016 over 40% of overdose deaths were caused by prescription opioids. Many believe that pain medication is overprescribed in the United States. Pain medication represents 75% of all prescription drugs manufactured worldwide.
Prescription pain killers do serve a purpose for short term alleviation of pain for those following serious surgeries.  However, the prescription of opioids for long term alleviation of pain is a problem.  For example:  taking opioids for a short time after a serious surgery is probably needed, but a prescription for opioids for a long-term back problem may not appropriate.
Who is responsible for the opioid crisis?
Many argue that responsibility for the opioid crisis lies with drug manufacturers for encouraging doctors to prescribe opioid medications for the alleviation of long-term pain.
Purdue Pharma settles lawsuit with Oklahoma
Purdue Pharma, the maker of OxyContin, and its owners, the Sackler family, recently agreed to pay $270 million to avoid a state court trial over the company's role in the opioid addiction epidemic that has killed over 200,000 Americans over the past 20 years. This Purdue Pharma lawsuit payment, negotiated with the state of Oklahoma, was far larger than two previous settlements Purdue Pharma reached with other states.  The reason states sue the opioid manufacturers is based on the economic burden placed upon the state in paying for the medical treatment of the addicts.
According to authorities, Purdue Pharma helped plant the seeds of the opioid epidemic through its aggressive marketing of OxyContin.  Although company officials had received reports that the pills were being crushed and snorted, stolen from pharmacies, and illegally sold by doctors, nothing was done.
Purdue Pharma appears to have concluded that it was much less risky to settle the Oklahoma case than have allegations publicly aired against it during a televised trial which could have resulted in an astronomical jury verdict.
The Purdue Pharma lawsuit settlement demonstrates how much these cases could be worth. More than 1600 opioid cases are still pending. A framework for a nationwide settlement related to these opioid lawsuits was introduced earlier this week.
Opioid lawsuit settlements
Some legal analysts have compared the settlement of cases such as the Purdue Pharma lawsuit to one negotiated with tobacco manufacturers in 1998. In that year, the four largest U.S. tobacco companies agreed to pay $206 billion over 25 years to compensate 46 states for tobacco-related health care costs.
The opioid addiction crisis facing our country is exceptionally dangerous. While the settlement with Purdue Pharma is a victory for the states and victims of the epidemic, there are other opioid manufacturers, distributors and pharmacies that may be held responsible for their role in this epidemic.
Have you been injured by prescription opioids?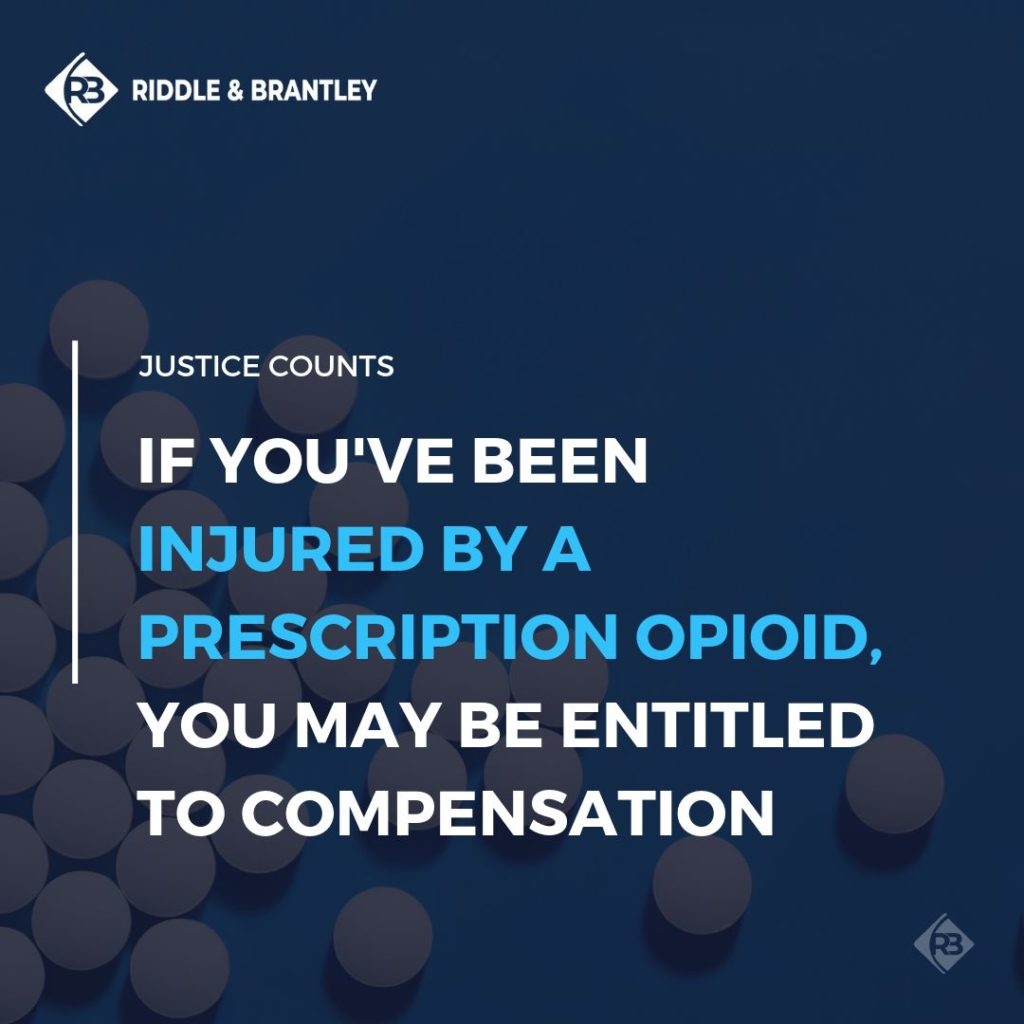 If you or a loved one has been injured due to prescription opioids, you may be entitled to compensation. Our dangerous drug and product liability attorneys are actively evaluating potential opioid painkiller lawsuits.
Presently, individual cases for claims against the opioid manufacturers are only being investigated and no cases for individuals have been settled.
For a FREE, no-obligation consultation, please call us at 1-800-525-7111 or complete the form below. There is no upfront cost and no attorney fees unless we win your case and you receive financial compensation.