What to Do After a Bicycle Accident
Bicycle riding has become more popular in many parts of the country. Besides saving money on ever-rising gas prices, the many benefits of commuting with a bike are appealing. There is, however, one glaring drawback that significantly outweighs the benefits: lack of infrastructure.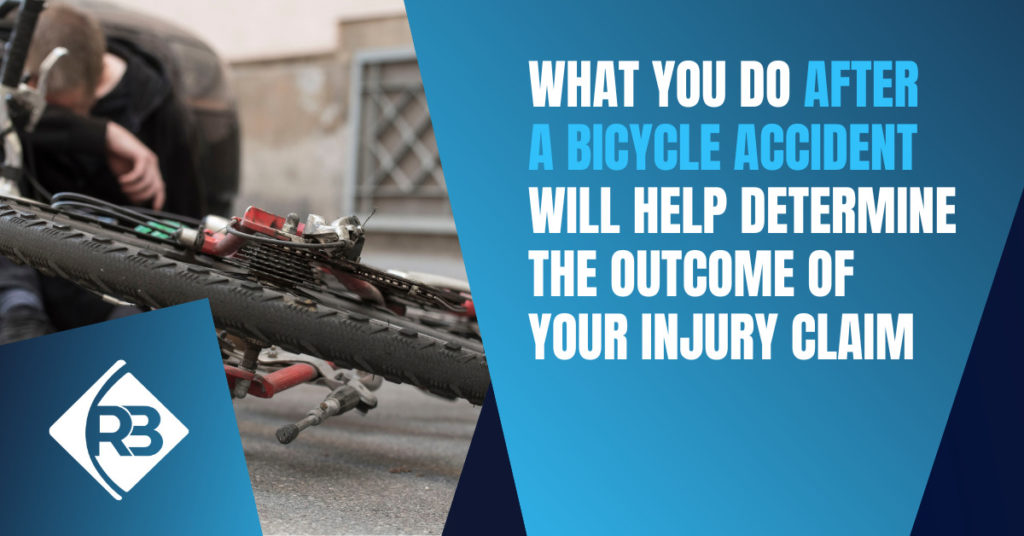 For the most part, our towns and cities were not designed to safely support this mode of transportation, and until significant changes occur, there are inherent dangers to bicycle riding. However, the lack of ideal conditions does not make a motorist any less responsible in an accident, and establishing their liability is imperative to a successful bicycle accident lawsuit.
With a dedicated and hardworking bicycle accident lawyer at Riddle & Brantley in your corner, you can focus on your recovery while we focus on building an air-tight case.
What to Do If You've Been Injured in a Bicycle Accident
According to the North Carolina Department of Transportation, approximately 1,000 bicyclists are involved in police-reported crashes every year. On average, 20 are fatalities, and an additional 60 are seriously injured, making North Carolina the seventh most dangerous state for cyclists. So, if you are an avid cyclist, you may find yourself in an accident at some point.
After everyone's safety has been secured, follow these steps to create the best odds of establishing liability: 
Seek Medical Attention. Call 911 or seek immediate medical attention to treat any injuries. Keep in mind that some injuries, especially traumatic brain injuries, may not become known until hours or days after the accident. Your health and safety are most important.
Call 911. File a police report and talk with the responding law enforcement officer. The official accident report is one of the most essential pieces of evidence you can provide your lawyer. This document that records the exact conditions of the accident will pay dividends for your claim.
Obtain the driver's information. Your lawyer will need this, so make sure you get their name, address, phone number, email, insurance provider, and license plate number.
Do not negotiate with the other driver. No matter how amicable the situation may seem, do not negotiate with the driver even if they have apologized and admitted responsibility. They may later go back on their word and deny everything they said to you.
Collect witness statements. Anyone present before and during the accident may be able to provide valuable information for establishing driver liability. If you cannot collect a statement from them at the time of the accident, take down their information to contact them later.
Take photos and record conditions on the scene. While many details regarding the scene will be annotated in your police report, taking your own photos and notes to provide to your lawyer will create a much more complete picture of how the accident happened. Variables such as weather, road conditions, traffic signals, and stop signs should all be included. Also, be sure to take photos of any injuries suffered and property damage.
Seek help from a North Carolina bike accident lawyer. Lastly, and most importantly, you need to speak to a lawyer capable of representing you. Due to North Carolina's pure contributory negligence standard, your claim can be denied if you are even 1% responsible for the accident. A driver may attempt to exploit this standard and hold you partially responsible for the accident, cheating you out of compensation. With a trained and experienced lawyer on your side from Riddle and Brantley, you can reduce the chances that happens.
Talk with a North Carolina Bicycle Accident Lawyer Today for Free
If you've been injured in a bicycle accident, call 1-800-525-7111 for a free case review with a North Carolina bicycle accident attorney at Riddle & Brantley. We believe Justice Counts for victims and will do everything in our power to help you receive it!
"Riddle and Brantley is a version of the Legal Dream Team"
-Elizabeth Ramos, Riddle & Brantley client
We would love to help however we can. Please call 1-800-525-7111 or complete the short form below for a FREE, no-obligation case review.