Does Insurance Follow the Car or the Driver in North Carolina?
When handling an auto accident case, it is important that all available insurance coverage for potential recovery is explored. Determining coverage can be a difficult and complex process. In many car accidents, there may be various liable parties with different insurance policies.
One of the most common questions we're asked about insurance is,
Does insurance 'follow' the car or driver in North Carolina?
This question often arises when the at-fault driver is driving someone else's car. The short answer is that under North Carolina law, insurance follows the car not the driver.
In this article, we'll explore what it means that insurance follows the car in North Carolina, and how it can affect your personal injury claim.
It's important to note, however, that when these types of accidents occur, there may be other sources of insurance coverage available, including coverage for the defendant drivers.
To ensure that all available coverage is investigated, it is best that you speak with a knowledgeable North Carolina car accident lawyer.
For more than 35 years, our firm has handled complex injury claims involving many types of coverage. Riddle & Brantley has extensive experience investigating all potential coverage options.
Justice Counts for those injured due to others' negligence and we are ready to help you however we can.
Insurance Follows the Car in North Carolina
Under North Carolina law, there are different types of insurance policies that can be used to obtain recovery.
When we're brought on to investigate an accident, we start by looking into liability insurance, which covers injuries sustained due to the at-fault car or driver. Pursuant to North Carolina law, all registered NC vehicles must be covered by liability insurance. In North Carolina, liability insurance follows the car, not the driver. Essentially, this means that if someone borrows a car and causes an accident, the vehicle owner's policy would be the first coverage pursued for compensation.  
Under certain circumstances, damages and bodily injuries might exceed the car insurance policy's limits. When the car's insurance coverage is exhausted, the at-fault driver's policy can be used. It is important to note, however, in cases where the driver did not have permission to drive the owner's car, the liability insurance may follow the driver.
In the event that the owner of the car does not have insurance coverage, other forms of coverage may be available, including:
At-fault driver
Employer of owner or driver of the vehicle (if accident occurred in the scope of employment)
Uninsured coverage
Underinsured coverage
Other liable parties
How Riddle and Brantley Investigates Coverage in North Carolina Car Accident Cases
When you hire a North Carolina car accident lawyer at Riddle & Brantley, we immediately start investigating coverage for your claim.
At Riddle & Brantley, our legal team is dedicated to helping you obtain the compensation you deserve. We even have retired law enforcement officers who serve as investigators, and they can research all potential forms of coverage. We want to ensure that all liable parties are held responsible.
When we investigate coverage, we make every possible effort to find all available insurance for your injury claim.
"Riddle & Brantley found me all the available money from the insurance companies."
–David Howard, Riddle & Brantley client
Recently, attorney Gene Riddle and the Riddle & Brantley team secured $9.45 million in compensation in a wrongful death truck accident case (see disclaimer below). Through our coverage investigation, we discovered that a paving marking company was also liable for the accident because it occurred in the work zone.
In this case, we not only held the defendant trucking company liable, but we also recovered from the road construction company's insurance policy.
Don't Gamble with Your Potential Compensation
After sustaining serious injuries from a car accident, you and your family may be facing significant financial concerns and responsibilities. You may be wondering, "How will I pay my medical bills?" or "What will my family do if I can't go back to work?"
At Riddle & Brantley, we know that an auto accident can be life-changing. Furthermore, trying to handle your personal injury case on your own can be time-consuming and emotionally draining. Let us handle your claim with the insurance company so that you can focus on recovery.
We understand how the insurance companies work and want to help you reach a favorable outcome.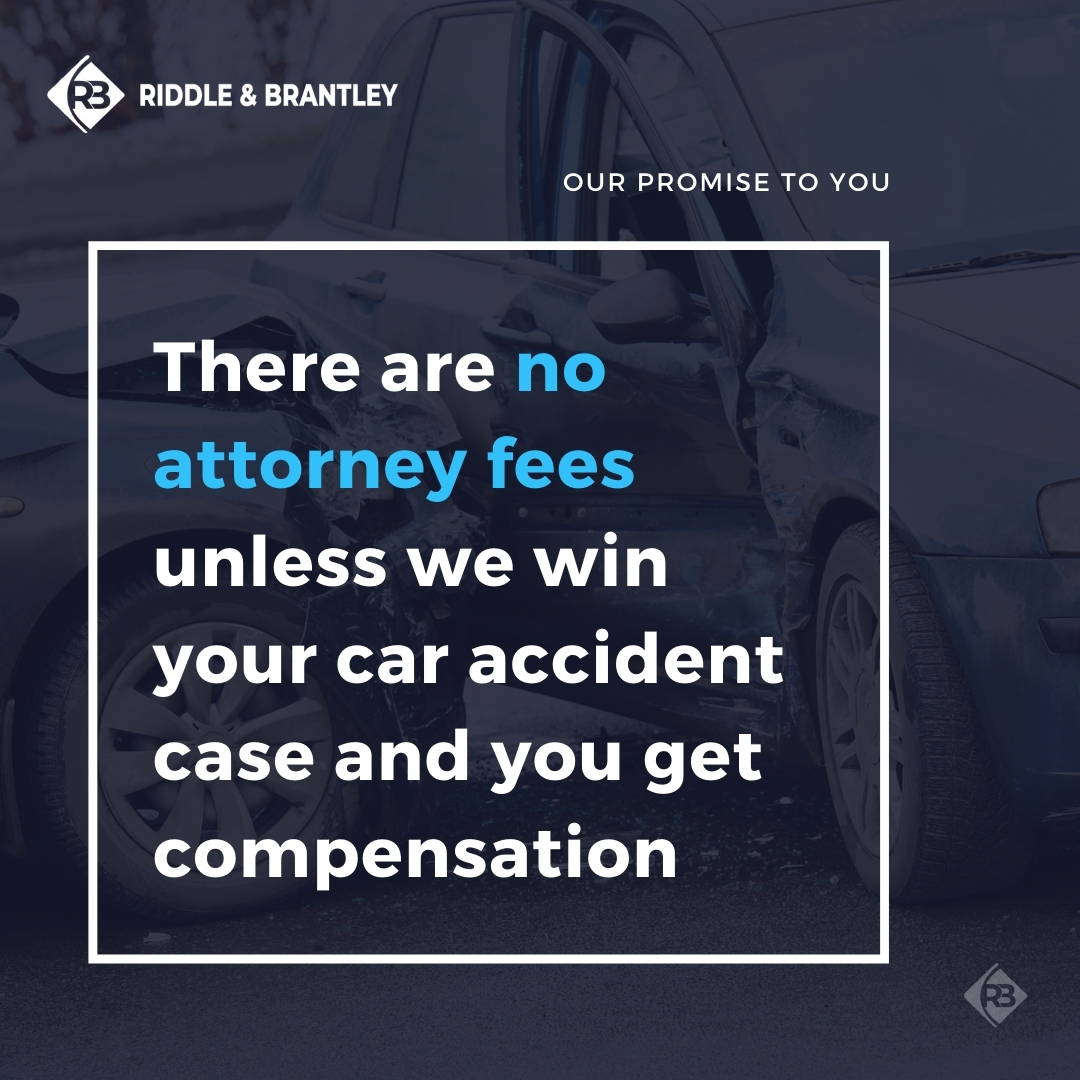 Riddle & Brantley offers free consultations by phone, email, text, and even video conference. We can also meet with you in-person if you prefer. Bilingual translators are available for the convenience of our Spanish-speaking clients.
In North Carolina, insurance follows the car, but there are is often other coverage that may be pursued for compensation in an injury claim.
Don't gamble with the potential compensation that you need and deserve.
"It was nice to see Riddle & Brantley put me and my needs first."
–R. Colley, Riddle & Brantley client
We will review your claim and investigate the facts and circumstances of the accident to advise you on your best available legal options. We will determine what potential coverage may be available for recovery. If you decide to hire us, we will fight tirelessly on your behalf.
Justice Counts.
---
*** Disclaimer: The results mentioned are intended to illustrate the type of cases handled by the firm. These results do not guarantee a similar outcome, and they should not be construed to constitute a promise or guarantee of a particular result in any particular case. Every case is different, and the outcome of any case depends upon a variety of factors unique to that case.