"Will I Have to Pay My Own Medical Bills After a Car Accident?"
Do You Pay Your Own Medical Bills After a Car Accident?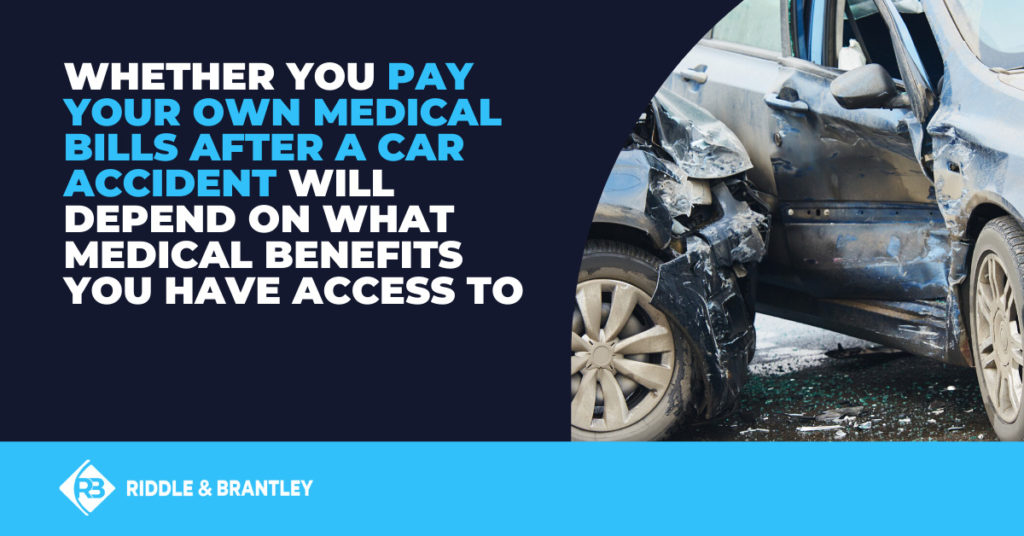 If you were injured in a car accident, the cost of medical treatment can add to the stress of the situation. You may be wondering whether you need to pay your own medical bills if you were not at fault for the crash. The answer depends on what medical benefits you have access to.
Keep in mind that even if you end up paying for some of your treatment out-of-pocket, this can be reimbursed at the end of a successful insurance claim or lawsuit.
Medical bills are a significant component of the compensation that a North Carolina car accident lawyer may help you secure after a crash. If you have been injured in a North Carolina auto accident, call 1-800-525-7111 for a FREE, no-obligation consultation today.
We would love to help however we can. Remember, there are no upfront costs, and you owe any attorney fees unless we win your case and recover compensation for you.
Medical Providers Have a Right to Payment After an Accident
Even if your insurance coverage is unclear, North Carolina law recognizes the right of doctors and other medical providers to be paid for their services.
According to N.C. Gen. Stat. § 44-50, any compensation that a personal injury victim receives in settlement or from litigation is subject to a lien for any drugs, medical supplies, hospital services, or any services provided by a doctor, nurse, dentist, or hospital to treat the injuries caused by the incident.
Be Aware of Medical Liens
A "lien" is the legal right of a claimant to someone else's funds or property to pay a debt. A medical provider who files a notice of a lien against your personal injury settlement has the right to take their lien amount from your settlement. North Carolina has adopted a mathematical formula to determine how applicable liens will be paid.
Sadly, most people are caught off-guard by medical liens, but there are things you can do to help retain as much of the proceeds from a potential settlement as possible.
Make sure you provide copies of all of your medical billing paperwork to your North Carolina personal injury lawyer, who can determine whether the liens are properly in place and whether there is a way to reduce them so that you keep more of your lawsuit compensation for yourself.
We have more than three decades of experience helping clients manage medical liens because of their car accidents, and we would love to help if we can. Please call 1-800-525-7111 today for a FREE, no-obligation consultation, and let's see how we can help.
Submit Your Accident-Related Medical Costs to Your Health Insurer
It may seem unfair to submit your medical bills from your car wreck to your healthcare insurer if the accident was not your fault, but doing so will protect you financially.
When your health insurance company is involved, your bills are more likely to be paid on time. This prevents additional strain and damage to your credit rating from accruing interest and attempts at collections.
When private health insurance covers some or all of your medical bills, it also prevents surprise liens. North Carolina law prohibits these companies from demanding repayment of bills they have paid even if you are later compensated for them in a lawsuit.
Keep in mind that the same is not true of public health plans. When your bills are paid by Medicare or Medicaid by a work-issued policy subject to the federal Employee Retirement Income Security Act (ERISA), the payor has something called a "right of subrogation" and a lien. You will need to pay these benefits back when you settle your claim.
Managing medical bills and potential liens after a car accident can be stressful. An experienced car accident lawyer at Riddle & Brantley can help make sense of the situation. Please call 1-800-525-7111 for a FREE, no-obligation consultation.
Responding to Medical Liens
If your health insurance benefits include a right of subrogation, your personal injury attorney can contact the holders of the liens and attempt to negotiate lower repayment amounts. We help our clients with these claims made by health insurance companies.
Unfortunately, many people who do not choose to work with experienced Raleigh car accident lawyers are unaware of their obligations and face economic pressure when the lienholders pursue repayment.
You don't have to do this alone. The experienced NC auto accident lawyers at Riddle & Brantley may be able to help. Call 1-800-525-7111 today for a free, no-obligation consultation.
Other Potential Sources of Payment for Medical Treatment
Under state law, an at-fault driver's insurance company should pay for your medical bills until the policy limits are reached. However, insurance companies are not known for playing fairly, and you may be treated with more respect when you have an attorney on your side.
Since North Carolina law does not allow a plaintiff to recover for an accident if they were even 1% to blame, you need a strong advocate who can help fight off the insurance company's attempt to save their own money by claiming that you were negligent.
Your own auto insurance policy may include an optional coverage known as "Medpay." If it does, this will provide coverage up to its limits for the actual reasonable and necessary costs of treatment — no matter who was at fault for the accident. Medpay claims are processed more quickly and easily than other insurance claims, and you will not need to repay them.
The special context in which your accident occurred may open other avenues for medical coverage.
For example, if you were on the job when the accident happened, you might be covered by workers' compensation insurance. This claim will be separate but in addition to your auto claim. In these situations, an experienced North Carolina workers' compensation attorney at Riddle & Brantley may be able to help.
Some automobile accidents result in injuries so severe they prevent you from working for the rest of your life. Riddle & Brantley has a Social Security disability team that assists disabled people in obtaining benefits from the Social Security Administration.
How Can an Injury Lawyer Help with Medical Expenses After a Car Accident?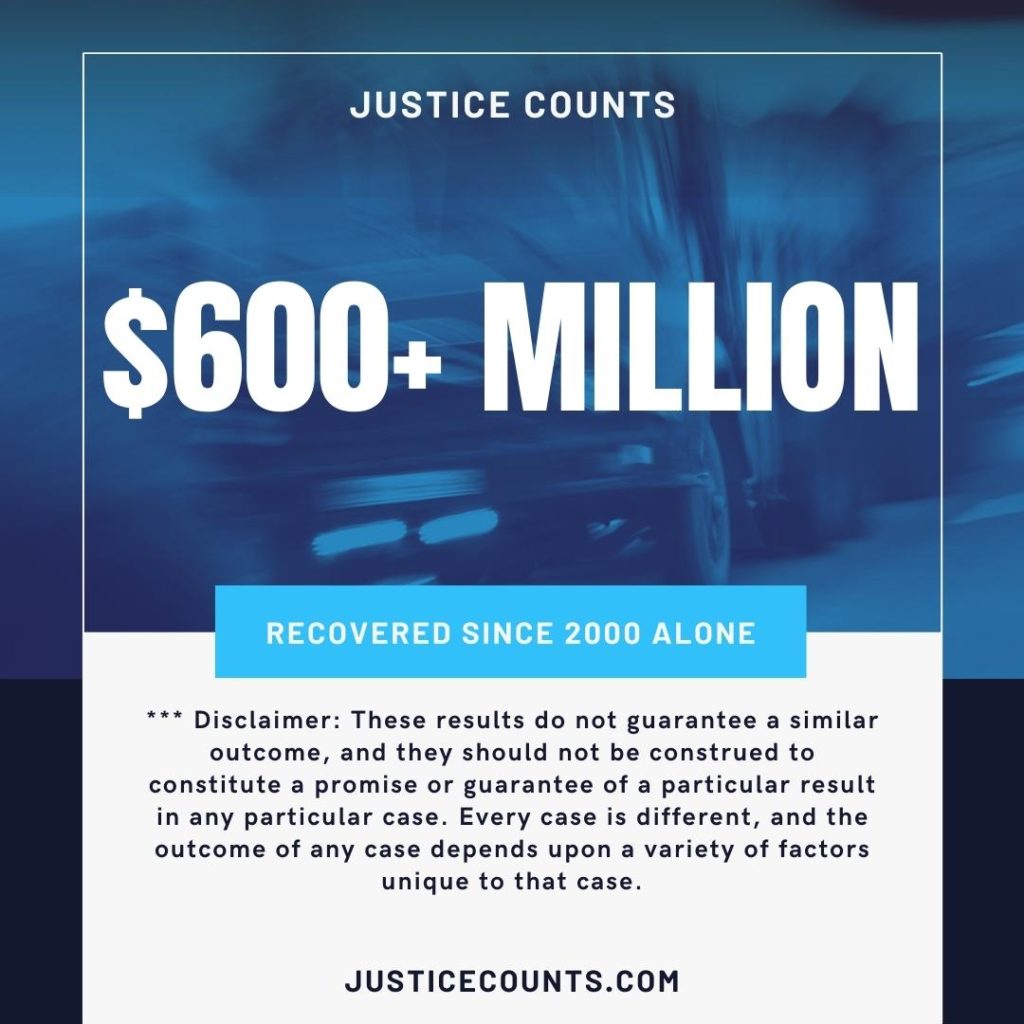 Car accident injuries are not an everyday matter for most people, but they are for us at Riddle & Brantley. With more than 220+ years of combined legal experience, our Raleigh car accident lawyers have in-depth knowledge of medical bill payment issues, subrogation, and lien negotiation.
Our team is dedicated to taking on insurance companies and at-fault parties. If you have been hurt because of someone else's negligence, call 1-800-525-7111 today to schedule a FREE no-obligation consultation.
The consultation is free, and you won't pay any attorney fees unless you receive compensation.
Justice Counts for car accident injury victims in North Carolina and we would love to help however we can.
Please call 1-800-525-7111 today and let's discuss your case.