Will Insurance Cover the Cost of a Rental Car After an Accident?

After an accident, you may be left without reliable transportation, at least until your vehicle is repaired or you receive compensation for a total loss — and that can sometimes take two weeks or more! Will your insurance cover the cost of a rental car after your accident?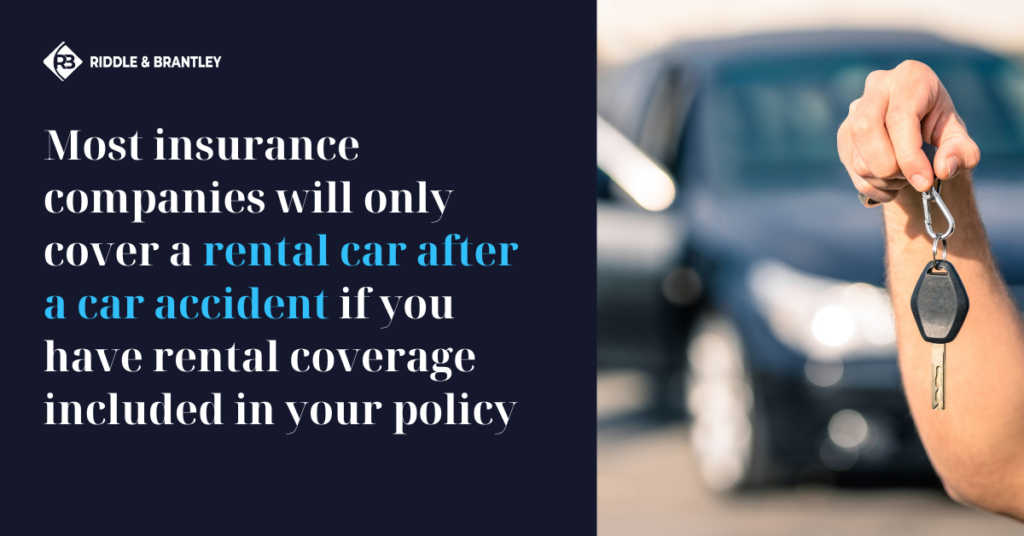 The answer depends on your specific auto insurance policy. In general, your insurance will cover the cost of a rental car after your accident IF you have rental reimbursement included in your policy.
Many victims of car accidents are surprised to learn that their insurance does not cover the cost of a rental car while their vehicle is in for repair. The reality is that most insurance policies do not include optional rental reimbursement coverage, but most insurers give consumers an option to add this coverage when they purchase a policy.
How Much Does Rental Reimbursement Coverage Cost?
Rental reimbursement coverage is typically available for a nominal fee — often roughly the equivalent of one day's car rental, or $2 to $15 per month added to your premium.
How Long Will Insurance Pay for a Rental Car After a Car Accident?
Most optional rental car coverage included in insurance policies will cover the cost of a rental car for up to 30 days following the accident. Some insurers also have a limit on rental car coverage, such as $30 per day or $900 total per claim.
How Do I Add Rental Coverage to My Auto Insurance Policy?
For more information on rental car coverage as part of your auto insurance policy, contact your car insurance company.
NOTE: If you've been hurt while in a rental car, that's another matter. Check out our recent article for more information on what to do if you've been involved in a car accident in a rental car.
Injured in a Car Accident in North Carolina?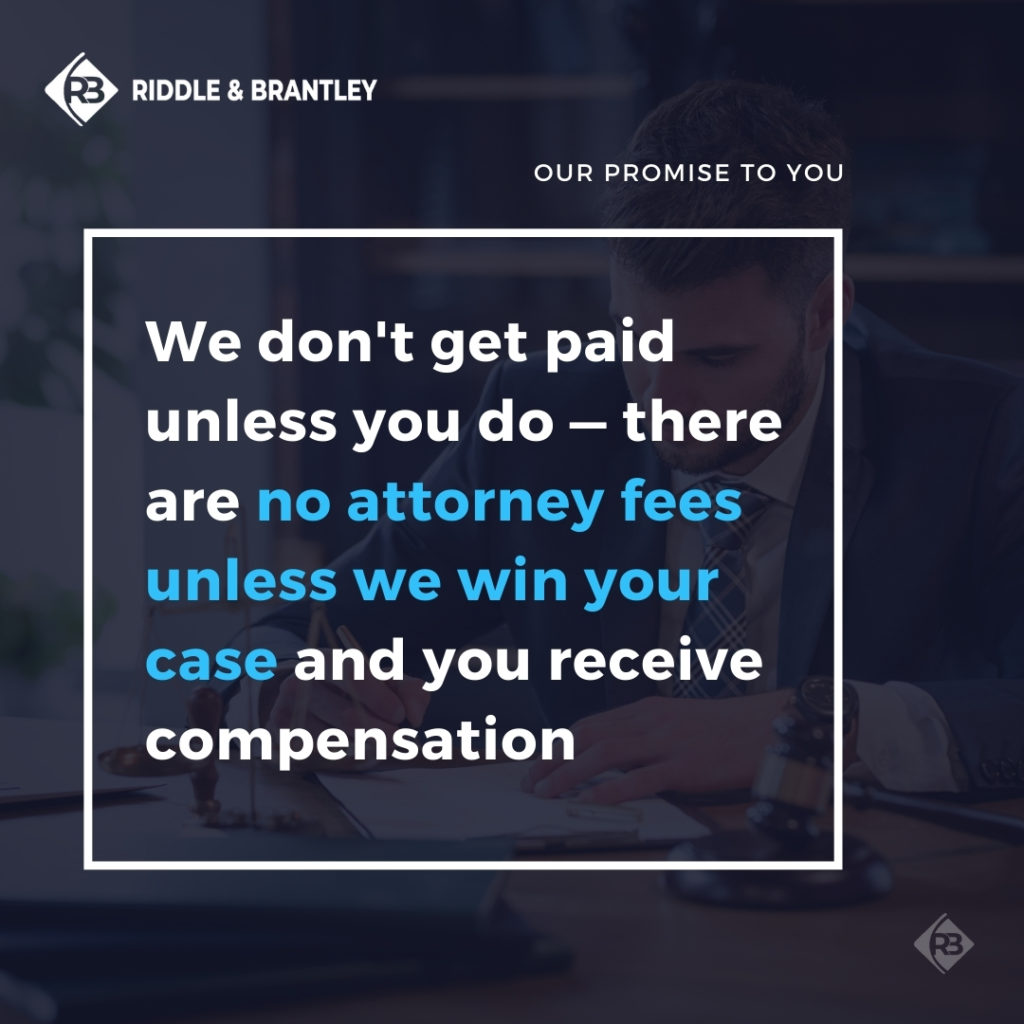 If you've been hurt in a car accident due to someone else's negligence, a North Carolina car accident attorney at Riddle & Brantley can help. Our attorneys have more than 220+ years of combined legal experience and we've recovered more than $600 million in compensation for victims since 2000 alone (see disclaimer below).
Consultations are always free, and we can talk with you by phone, email, text, video conference, or in person at your home or in one of our convenient offices. No in-person meeting is required to get started on your case, however.
There is no obligation, and you won't pay any attorney fees unless we win your case and you receive compensation.
We can help you with what to do after a car accident in order to protect your legal rights and prove liability. We can investigate your insurance coverage and the coverage of the at-fault driver in order to seek maximum compensation for your injuries. Compensation can help cover medical expenses, lost wages, pain and suffering, and more.
"Riddle & Brantley found me all the available money from the insurance companies."
–D. Howard, Riddle & Brantley client
We believe Justice Counts for North Carolinians injured in car accidents, and we are ready to help however we can.
---
*** Disclaimer: The results mentioned are intended to illustrate the type of cases handled by the firm. These results do not guarantee a similar outcome, and they should not be construed to constitute a promise or guarantee of a particular result in any particular case. Every case is different, and the outcome of any case depends upon a variety of factors unique to that case.