Willful Misconduct by Employer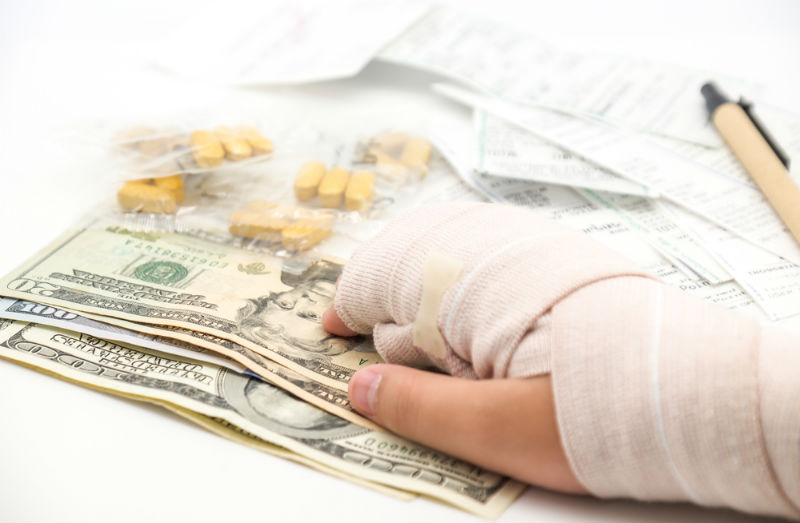 The workers' compensation system was established under the North Carolina Workers' Compensation Act for the benefit of both injured workers and employers. It covers medical expenses and a portion of lost wages for injured workers, and protects employers of injured workers from civil lawsuits. It also provides death benefits to survivors of deceased workers.
Most workplace injuries fall under the workers' compensation system; however, there are some exceptions.
At Riddle & Brantley, we handle a range of accident, injury, and disability matters, including workers' compensation and personal injury claims in Raleigh. We're ready to help with your workplace injury claim.
If an employer is guilty of willful misconduct or conduct substantially certain to cause injury or death, the resulting injuries may not be limited exclusively to workers' compensation coverage. Intentional acts on the part of co-workers that cause injury may give rise to civil lawsuits as well.
We have two N.C. State Bar-certified workers' compensation specialists. Some of our attorneys have been listed among Super Lawyers®, named among the National Trial Lawyers Top 100 Trial Lawyers, and awarded membership in the Multi-Million Dollar Advocates Forum® and a Martindale-Hubbell® AV Preeminent® Rating. Additionally, our firm has won the prestigious Trial Lawyers Board of Regents 2014 Litigator Award.
Our firm can provide the legal representation you need to level the playing field when dealing with insurance companies. We will fight for fair and just compensation and stand up for your rights. You can have confidence that our attorneys do not back down.
Willful Misconduct by Employer
Workers' compensation is a no-fault system, and employers are generally protected from civil liability, even for workplace accidents caused by their own negligence. Families of those who are killed in fatal workplace accidents are generally entitled to survivor benefits.
But some accidents may result from something more than mere negligence. Different rules may apply when wrongful conduct is involved, as opposed to carelessness or negligence.
When an employer's willful misconduct places workers in danger or at risk, an injured employee may be entitled to file a civil lawsuit for compensation. In extremely limited circumstances, a worker may sue his employer in civil court if that employer intentionally caused the worker physical harm, but compensation may be difficult to recover, as intentional acts are generally not covered by insurance.
Employer Conduct "Substantially Certain" to Cause Injury or Death
When an employer's intentional actions are "substantially certain" to cause death or serious injuries in North Carolina, injured workers who are victims of those intentional acts are entitled to sue their employers outside of the workers' compensation claim. This type of claim is sometimes referred to as a "Woodson claim" after the state Supreme Court ruling in Woodson v. Rowland, 329 NC 330, 407 S.E. 2d 222 (1991).
Only the most egregious employer misconduct can qualify as a Woodson claim. Many cases brought in North Carolina courts for this type of claim have been dismissed by appellate courts, as the legal standards for Woodson claims are so high.
According to the North Carolina Law Review, the Woodson claim concept gave offending employers the signal that they would no longer be able to hide behind the Workers' Compensation Act and served as a deterrent because workers were able to pursue tort claims outside the Act. However, when appellate courts began to dispose of most of these claims on summary judgment in the employers' favor, the availability of action was significantly diminished.
Riddle & Brantley Handled Woodson Claim
Founding partner Gene Riddle and attorney Jonathan Smith recently successfully handled one such case. In this case, several workers were killed while working on fireworks in the back of a truck. The fireworks ignited resulting in an explosion that killed four people and severally injured another. We represented the estate of one of the deceased workers. We pursued a general negligence claim, a Woodson claim, and in the alternative a workers' compensation claim. This case went to the Court of Appeals and Supreme Court before all claims were successfully settled a few weeks before trial. The terms of the settlement remain confidential. To read more about the appellate work involved in this case, please click here.
Please note that this case is intended to illustrate a Woodson claim that we have handled. Not all of our results are listed, and this result should not be intended as a guarantee or promise of a similar outcome. Please understand that we give every client the attention and dedication that they deserve, but every case is different and the outcome of any case depends on factors unique to that case.
Intentional Conduct by Co-Workers
Injured workers may also sue their co-workers for compensation for injuries arising out of the co-workers' intentional acts. When a co-worker commits "willful, wanton, or reckless" acts that injure another worker, the injured employee may also sue that co-worker – not the employer — for compensation. These cases are very rare and in most situations the guilty party is judgment proof and has no assets or insurance coverage.
Reckless conduct involves rash or careless acts that deviate greatly from the normal standard of care. It is worse than carelessness, but not as bad as intentional misconduct. Knowingly taking risks that put others in danger is reckless conduct. It involves disregard or indifference to the safety of others.
How Riddle & Brantley Can Help
Workers compensation attorneys with Riddle & Brantley are experienced and knowledgeable in both workers' compensation and personal injury matters. We have helped injured people in Raleigh, Jacksonville, Goldsboro, Kinston, and throughout Eastern North Carolina with a history of successful case results.
Additionally, we have two North Carolina State Bar Certified Specialists in workers' compensation law on our team. The term specialist is reserved for lawyers who have demonstrated achievement as well as knowledge and experience in the workers' compensation legal field.
We are dedicated legal advocates who will fight for your rights and actively pursue every dollar you are entitled to receive. Our team has been providing exceptional representation to injured North Carolina people for 30 years, and you can count on us to stand by your side after a devastating on-the-job injury.
If you have sustained a serious workplace injury or lost a loved one in a work-related accident caused by the intentional actions — as opposed to carelessness or negligence — of your employer or a co-worker, contact us for a free case evaluation. Our workers' compensation attorneys can evaluate your accident and advise you of your legal options and what benefits or compensation you may be entitled to claim. Call for a Free Evaluation – (800) 525-7111.
Sources:
North Carolina: Workers' Compensation Act
American Bar Association: The Exclusive Remedy Provision: State-By-State Survey
North Carolina Law Review