How Has a Law Change Made It Easier to Sue for Nursing Home Abuse?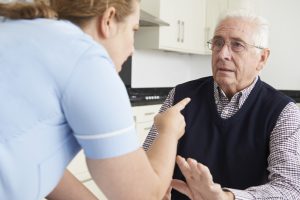 In late September, the Health and Human Services Department issued a rule that will make it easier for nursing home abuse victims to pursue claims against certain long-term care facilities. According to The New York Times, prior to this rule change, many nursing homes could avoid being held accountable for elder abuse claims, such as neglect, assault and wrongful death, in court. Instead, these nursing homes could force victims into private arbitration to resolve the issue. In many cases, this was due to nursing homes including clauses in admission contracts that required that disputes involving resident care and safety be handled through arbitration.
How Does This New Law Make It Easier for Nursing Home Abuse Victims to Get Justice?
Thanks to this rule change, nursing homes that receive federal funding will not be allowed to enforce such clauses to settle disputes with residents. This opens the door for nursing home abuse victims and their families to take negligent long-term care facilities to court.
The story in The Times brought up cases involving the deaths of two elderly women in separate incidents. One of the women, who was 100 years old at the time of her death, was found murdered in her room at her nursing home. She was allegedly strangled by her roommate, but when the woman's surviving family filed a lawsuit against the nursing home for negligence, the case was initially blocked from court due to an arbitration clause.
Similarly, the second woman, who was 94 years old, died at her nursing home after suffering a head wound that was allowed to fester. Her family was ordered to go to arbitration instead of filing a civil lawsuit against the nursing home for negligence. Now, with this new law more families will get the opportunity to pursue justice for their loved ones through a nursing home abuse or wrongful death lawsuit.