Catherine Brewer
Social Security Disability Paralegal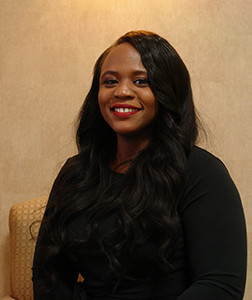 How I help you: I am the senior paralegal for the Social Security Department of Riddle & Brantley. I assist our clients by educating them on the Social Security Disability claims process. I provide support with client intakes, filing of initial applications and subsequent appeals, requesting medical records, relaying status updates, and preparation for disability hearings. I also provide assistance with the Veterans Administration process by helping claimants in the completion and submission of all requisite forms, appeals, and evidence.
My background: I received my Bachelor of Arts in Psychology at North Carolina State University. I am currently enrolled in the evening program at North Carolina Central University School of Law with an anticipated graduation date of December 2017. I have over four years of experience working with Social Security Disability Claims.
What I like working at Riddle Brantley: I love working for a company where no case is insignificant and where the goal is to serve each of our clients. Here at Riddle and Brantley justice is not served until every one of our disability clients gets the benefits they rightfully deserve.
What I like to do in my free time: I enjoy spending my free time with my daughter and watching her at gymnastics and playing at amusement/fun parks in the Triangle area. I also enjoy volunteering and participating in various community service projects with Alpha Kappa Alpha Sorority, Inc.