Belinda Beard
Administrative Assistant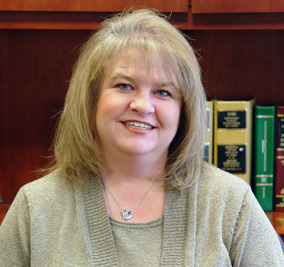 How I help our clients: I verify balances for our client's medical accounts, speak with medical billing personnel to obtain payment and adjustment amounts, and keep our case managers informed on outstanding balances.
Background: My father was Military, so we moved around a lot. Goldsboro became our permanent home when my father retired here in Goldsboro, and that's where I met my husband of 23 years.
Why I like working at Riddle & Brantley: The benefits of this family framework of compassion, teamwork, and collaboration extend beyond the lawyers and staff to our clients and the community. The folks at Riddle & Brantley truly love what they do, and everyone is dedicated to our clients' best interests. I am honored to be a part of this team!
What I like to do in my free time: I enjoy spending time with my family (especially my nephew) and friends. I also like watching NFL (Steelers Fan). I like to spend time at the beach, and I have found there are very few problems the salt water cannot cure! I love my church family, and I am a mentor for our Youth Group. I like to watch Carolina Tar Heels, especially during basketball season!