Brittany Fosland
Administrative Assistant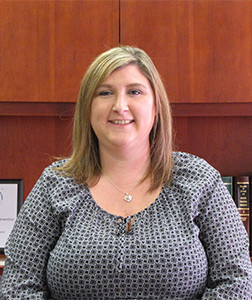 How I help you:  I verify the current balance for our client's medical accounts. I speak with the billing personnel to obtain payment and adjustments that have been applied to the medical accounts. I enter notes to ensure that our case managers have accurate up to date information for all outstanding balances.
Why I like working for Riddle and Brantley: I enjoy the pleasure of helping others in times of need.
What I like to do in my free time: I enjoy spending time with my husband and our two children. We enjoy visiting the beach, having cook outs, and swimming.