Duwayne Gilchrist
Business Manager/HR Manager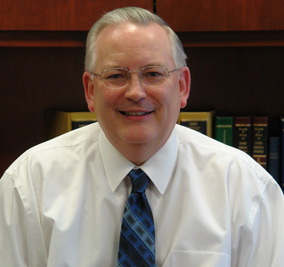 How I help our clients: My main responsibilities are for the day-to-day operation of the offices and the safety and well-being of our staff. But I am also responsible for the safe keeping and disbursement of client funds. I help make sure the money owed to clients and providers is properly distributed.
Background: I attended school at Fox Valley Technical College and the University of Wisconsin and earned a degree in accounting. I spent ten wonderful years on construction projects keeping track on the progress of multimillion-dollar paper machine builds. After that, I spent five years in the corporate office of Great Dane Trailers overseeing the payroll of three manufacturing facilities. Just before joining Riddle & Brantley, I spent five years in the food processing industry at Seabrook Ingredients in Edenton, NC.
Why I like working at Riddle & Brantley: Gene is very sincere when he speaks about helping the injured. He continually encourages his management staff to help him infect the rest of the employees with this commitment. At Riddle & Brantley, helping the injured is not some sort of slogan; it's our way of doing business.
What I like to do in my free time: When not busy with the seemingly endless list of projects around the house, I like to spoil my two girls, Callie and Buffy, both Westies. I also enjoy old movies, those produced during the 1930s – 1950s. When fall is in the air, I get pumped up for some Green Bay Packers football and the November Wisconsin deer season.