How Do I Know If I've Been Exposed to Paraquat?
Signs of Paraquat Exposure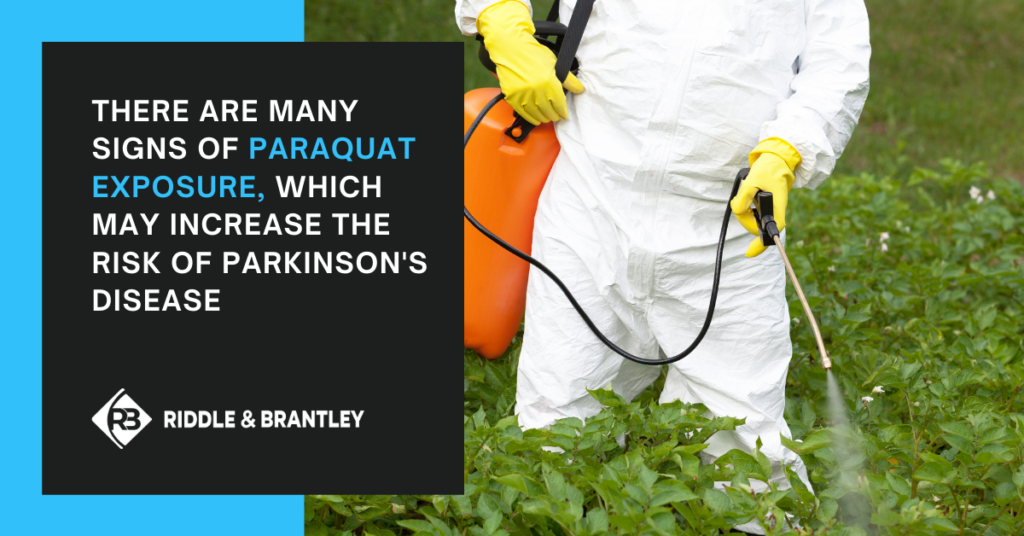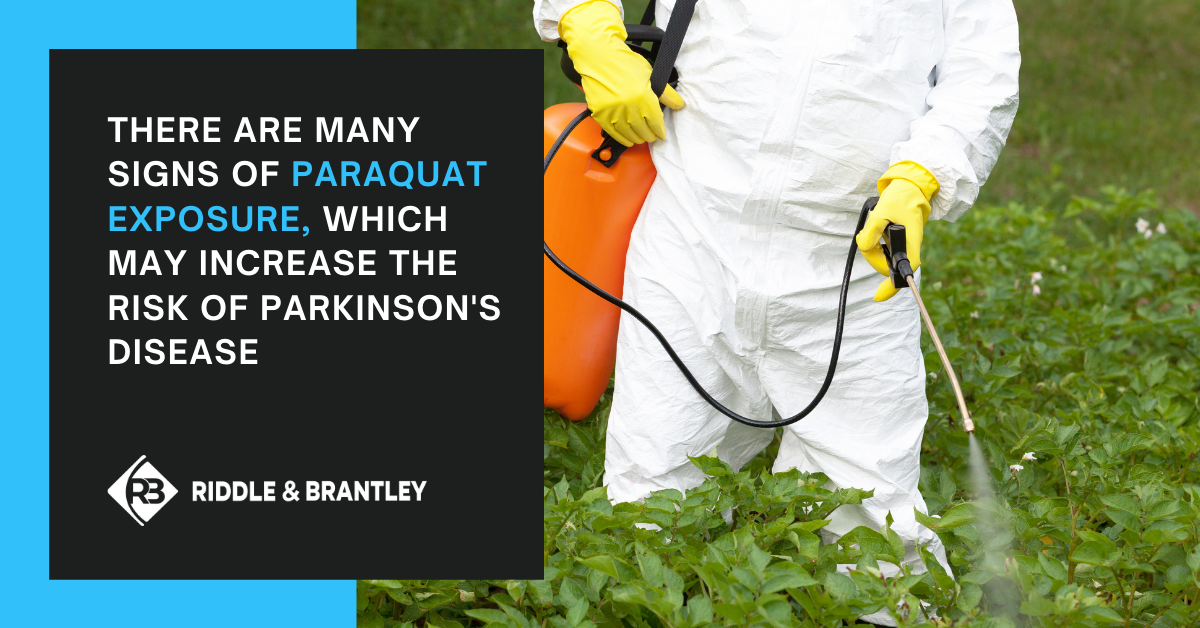 Paraquat, a popular weed killer in the U.S., has recently come under fire after several studies found a link between Paraquat exposure and Parkinson's disease. Paraquat is already highly toxic, and symptoms of Paraquat exposure have been found in agricultural workers and people who simply live near agricultural areas, which has raised further concerns about the safety of Paraquat use in commercial agriculture.
You may be wondering, "Have I been exposed to Paraquat?" In this article, we'll break down what you should know about paraquat exposure, symptoms, and potential long-term consequences.
Symptoms of Paraquat Exposure
According to the CDC, short-term symptoms of Paraquat exposure include:
Pain and swelling of the mouth and throat
Nausea
Vomiting
Abdominal pain
Heart failure
Kidney failure
Lung failure
Lung scarring
Confusion
Coma
Muscle weakness
Seizures
While these symptoms may not necessarily indicate Paraquat exposure, they may indicate a potential exposure if you live or work in an agricultural area and begin exhibiting these symptoms.
IMPORTANT: If you have been exposed to Paraquat and later developed Parkinson's disease or other neurodegeneration, you may qualify for a Paraquat lawsuit. Call Riddle & Brantley at 1-800-525-7111 today to speak to one of our experienced product liability lawyers for a FREE review of your case.
What is Paraquat?
Paraquat is an herbicide (weed killer) often used in commercial agriculture. It has been sold under a variety of brand names, including:
Paraquat
Blanco
Bonfire Herbicide
Devour
Firestorm
Gramaxone (manufactured by Syngenta)
Helmquat
Para-SHOT
Parazone
Quik-Quat
However, after researchers disovered the presence of contaminant MPTP (a chemical that can cause brain damage similar to that of Parkinson's disease) in Paraquat, countries like the U.K. banned the herbicide's use in commercial and consumer agriculture. It is, however, still legal for use in the U.S by those with an appropriate license.
"How Could I Be Exposed to Paraquat?"
Paraquat exposure can happen in several ways. It can be ingested, inhaled, or absorbed through the skin.
Each method of Paraquat exposure can have different symptoms and effects. Paraquat is highly toxic, so ingestion of Paraquat can lead to symptoms such as:
Pain and swelling of the mouth and throat
Nausea
Vomiting
Abdominal pain
Heart failure
Kidney failure
Inhalation of Paraquat can lead to symptoms such as:
Respiratory swelling
Lung failure
Lung scarring
Absorption of Paraquat through the skin can result in similar symptoms to ingestion. However, since smaller amounts are absorbed with each exposure, you may not notice symptoms immediately until they develop into more serious conditions.
"How Can I Tell Paraquat Apart from Other Chemicals?"
Due to its highly poisonous nature, Paraquat sold in the U.S. is usually:
Dyed a bright blue color to avoid it being confused with safe liquids
Given an offensive odor
Laced with a chemical to induce vomiting if swallowed.
Paraquat sold and used outside of the U.S. may not include such safeguards.
Who Has the Highest Risk of Paraquat Exposure?
The American Parkinson's Disease Association (APDA) conducted a study to evaluate the risk of Paraquat exposure leading to Parkinson's disease. This study found those who were most at risk for Paraquat exposure that later potentially led to the development of Parkinson's disease were:
Farmers
People exposed to farm animals
People who live on farms
People with known exposure to pesticides
People who drink well water
People who live in a rural area
Additionally, thanks to phenomena called "overspray" and "agricultural drift," even if you do not live or work directly on a property using Paraquat, you may still be at risk for exposure if you simply live near areas where Paraquat is being applied.
"I May Have Been Exposed to Paraquat. Do I Qualify for a Lawsuit?"
If you worked or lived in an agricultural area and later developed Parkinson's disease or another similar neurodegenerative condition after suspected exposure to Paraquat, you may qualify for a Paraquat lawsuit.
With Paraquat exposure, there is no "one-size-fits-all" answer to whether or not you qualify for a claim, so the best way to find out if you may be entitled to compensation through a potential paraquat settlement is to contact an experienced Paraquat lawyer to review your case.
If you believe your Parkinson's disease was caused by Paraquat exposure, Riddle & Brantley's experienced trial attorneys are here to help. Call us at 1-800-525-7111 today for a 100% FREE, no-obligation consultation with one of our experienced attorneys, who will carefully review your case and see if you may be entitled to compensation.
Our attorneys have over 220+ years of combined experience fighting against potentially negligent individuals and companies. If you've been injured, you shouldn't have to suffer through piles of paperwork attempting to have your voice heard. We're here to do the heavy lifting for you and help get you the maximum compensation that you're entitled to.
Justice Counts.