Can I Get a Refund If a Power Outage Ruins My Family's Vacation?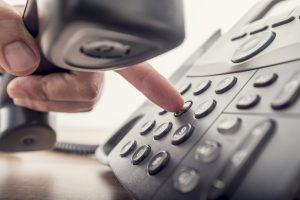 Your family's annual summer vacation. The kids don't have to go back to school for a few more weeks. You and your spouse have taken time off from work, and saved up all year for this week or two of family fun time. So, what do you do if a natural or manmade disaster ruins your family vacation? You can't get that time back, but what about the hard-earned money you invested in this vacation? Shouldn't you at least get that back?
That's a question that many families may be asking following a recent power outage in North Carolina's Outer Banks Islands, a popular summer vacation destination. According to MSN, the cause of the power outage was a construction company accidentally driving a steel casing through a power cable. The accident left two Outer Banks islands without power. Governor Roy Cooper issued a mandatory evacuation order for the area, forcing around 50,000 visitors to leave Hatteras and Ocracoke islands. As of this writing, restoring power was expected to take one to two weeks, but could possibly be restored in the next couple of days.
Local Businesses Suffering Because of the Power Outage
In addition to tourists having their vacations ruined, several local businesses, particularly restaurants, local shops, and rental homes or hotels, are suffering huge financial losses due to the Outer Banks power outage. The owners of the Cape Hatteras Motel estimate they are losing $9,000 a day because of this disaster. They offered refunds to guests who were forced to evacuate and have continued to pay their staff throughout the incident. However, who is going to reimburse them for their losses?
Who Can Help Me If a Disaster Ruins My Family's Vacation or Harms My Business?
In the wake of a disaster, such as an area wide power outage, ruining your family's vacation, you may not be sure what to do. The worst thing you can do in this situation is to ignore it. You need to figure out what options you have. That's where speaking with a personal injury lawyer can help. In many cases, an injury attorney will discuss your situation with you for free, including analyzing your case, telling you whether you have grounds for a lawsuit, answering your questions and explaining what the best options are for you and your family going forward.
Attorneys can also help business owners whose businesses are suffering financially due to a natural or manmade disaster, including negotiating with insurance companies and/or pursuing a claim against the individual or business at fault for the incident and economic damages.