Is It Too Dangerous for My Kids to Go Trick or Treating?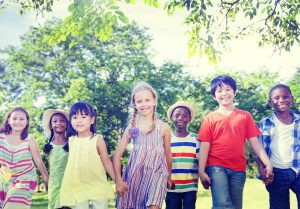 Halloween is a fun time of year for many of us. However, the holiday does not come without its risks. For instance, in the last few months, incidents involving people dressing up as "creepy clowns" and scaring strangers have become more frequent. Authorities fear that it's an issue that could become worse on a night like Halloween when people will be out in mass in various costumes, allowing the "creepy clowns" to blend in and wreak havoc.
In addition to keeping their children safe due to the "creepy clowns" issue, parents will have to worry about more traditional safety threats as well when they take their kids trick or treating. Therefore, when parents take their kids out to collect candy on October 31, there are several Halloween safety tips they should keep in mind.
Tips for Keeping Kids Safe While Trick or Treating
When you take your kids trick or treating, you should:
Before you go out, choose a safe costume for your child. If you use face paint, makeup or a mask for your child's costume, make sure it doesn't obstruct his or her vision.
If you have a color choice for the costume, choose light colors, which will be more visible in the dark.
If possible, add reflective tape or stickers to your child's costume to make it more visible to drivers.
Do not choose a costume that is too big for your child, because it could pose a trip and fall hazard.
Give your child a flashlight or glow stick to carry, so that he or she can be seen by drivers.
If a child is 12 or under, he or she should only go out trick or treating with adult supervision. If children 12 or older go trick or treating without adult supervision, they should stick to familiar areas.
Make sure your children know how to cross the street safely, including only crossing at street corners, using crosswalks and traffic signals, looking both ways and making eye contact with drivers before crossing, keeping an eye out for cars that are backing up or turning and putting down electronic devices while crossing.
When you take your kids trick or treating, will you be wearing a costume too? If so, what are you going to dress up as? Let us know in the comments section below or on Twitter, Facebook or Google+.