Examples of Nursing Home Abuse Lawsuits in North Carolina
It can be difficult to know when a loved one is showing signs of nursing home abuse or neglect. While it can be hard to think about the risks of elder abuse when you have a parent or a grandparent in a nursing home or assisted-living facility in North Carolina, it is important to remember that nursing home abuse happens with much more frequency than most of us would like to believe. Indeed, according to facts and figures from the National Center on Elder Abuse (NCEA) and the Administration on Aging (AoA), we know that elder abuse impacts about 1 in 10 seniors. That number may in fact be higher due to problems with underreporting.
Even if you know that nursing home abuse happens much too often, how can you tell if your loved one has been injured because of nursing home abuse? Below are some common examples of nursing home abuse.
Example 1: Physical Abuse, Bruises, and Broken Bones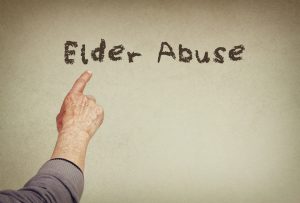 We often think of seniors as sustaining bruises more easily than younger people or being more likely to fall accidentally and break a bone. A fact sheet from the Centers for Disease Control and Prevention (CDC) cites unintentional falls as one of the leading causes of injury and death among seniors. But when are bruises, cuts, broken bones, and other signs of physical trauma actually the result of physical abuse in a nursing home? For example, if you visit your mother in a nursing home and see bruises on her body, should you seek help from a nursing home abuse lawyer?
According to a fact sheet from the Center on Elder Abuse, identifying the size and location on the body of bruises and other physical harm is important to distinguishing between accidental injuries and abuse. In general, if you see particularly large bruises or bruises on or around the head, neck, or trunk, your loved one may be the victim of nursing home abuse. Additionally, most older adults who are not being abused can readily explain how they got a bruise or other injury. If your elderly loved one cannot, there may be cause for alarm. Such injuries are common in nursing home abuse cases.
Example 2: Falls and Nursing Home Neglect
Just because a bruise, cut, or broken bone is the result of an accident does not mean that a resident has not been the victim of nursing home neglect. A nursing home may know that a senior resident has balance problems and is likely to fall, but the facility does not provide enough staff members to help the resident from one location to another, and the resident falls and breaks a hip. In such a case, the resident may be able to seek compensation by filing a nursing home neglect claim.
Example 3: Use of Physical Restraints
In some situations, bruises or cuts may be present around the wrists or ankles of a nursing home resident. Bruises and cuts on these areas of the body may be signs of nursing home abuse and the improper use of physical restraints. If you notice this kind of injury, you should seek advice from an elder abuse attorney.
Example 4: Emotional Abuse and Humiliation
Signs of nursing home abuse may not always be visible in the form of bruises or lacerations. Emotional abuse, or psychological abuse, is a less visible form of nursing home abuse. A common scenario in which this kind of abuse occurs is one in which a nursing staff member humiliates a resident. This may take the form of a staff member taking photos of a patient in compromising positions or making fun of a patient. According to the NCEA, if your loved one seems withdrawn or shows significant behavioral changes, you should consider the possibility that abuse has occurred.
Example 5: Psychological Abuse and Threats
Emotional and psychological abuse can take many forms, and it need not involve humiliation. Another common example of psychological abuse concerns situations in which a nursing home staff member threatens a patient. For example, if a patient has concerns about medication she is receiving, or tries to seek help for physical abuse, a staff member may threaten the patient. Those threats should be taken seriously as nursing home abuse. As with other instances of psychological or emotional abuse, if you notice any of the following symptoms in a resident living in a nursing facility, the NCEA suggests, you should seek help:
Being upset or agitated;
Being withdrawn, non-communicative, or generally non-responsive; and/or
Any other unusual and unexplainable behaviors.
Example 6: Bed Sores and Patient Neglect
Nursing home neglect should be taken just as seriously as physical or emotional abuse in a nursing facility. Lawsuits alleging nursing home neglect often involve a resident with bedsores or signs of malnutrition.
Example 7: Nursing Home Neglect and Unsanitary Living Conditions
In addition to bedsores and evidence of malnutrition, unsanitary living conditions—including poor personal hygiene—may also be a reason to file a nursing home neglect lawsuit.
Example 8: Nursing Home Negligence and Patient Infections
If a resident in a facility gets an infection, it is likely that staff members are treating him using various pieces of medical equipment. But what happens if a staff member does not properly sterilize that medical equipment before it is used to treat another patient? The second patient may contract the same infection as the first patient, and the second patient may be eligible for compensation by filing a nursing home negligence claim. Nursing homes and assisted-living facilities must maintain medical equipment properly such that infectious diseases are not spread among the residents.
Contact a Nursing Home Abuse Attorney in North Carolina
Instances of nursing home abuse can vary widely, and it is important to reach out to an experienced North Carolina nursing home abuse attorney if you have any suspicions about a resident's safety or quality of care. Contact Riddle & Brantley, LLP today to learn more about how we can assist with your case.