Did You Know About this Rare but Fatal Condition Caused by Concussion?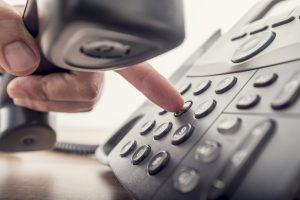 Last week, we published a blog that discussed why sports-related concussions are a major public health crisis. Concussions are linked to an increased risk of Alzheimer's disease, chronic traumatic encephalopathy (CTE) and ALS (also called Lou Gehrig's disease). These three conditions are neurodegenerative, meaning that they cause a gradual loss of brain function. However, neurodegenerative diseases can take years to develop. Concussions can also lead to serious health conditions that develop right away. Concussions may also lead to second-impact syndrome, a rare but often fatal condition.
Second-impact syndrome is a type of brain swelling that can occur after a person receives two concussions within a short period of time. There are several high-profile cases where high school athletes have died from this condition. Yet, second-impact syndrome still does not receive the attention from the public that it deserves.
One of the more famous instances of second-impact syndrome occurred in Colorado more than a decade ago. In 2004, 15-year-old Jake Snakenberg collapsed and died while playing a football game against an opposing school. Jake had suffered a concussion one week before collapsing on the field. He suffered a second one during the game, which cause his brain to bleed and swell.
There are also cases of second-impact syndrome where athletes survived. In 2006, middle school football player Zackery Lystedt suffered a concussion during a game. Instead of sitting the rest of the game out, Zackery returned to the field. Moments later, he took another blow and collapsed. Zackery was airlifted to the hospital, where doctors performed surgery to reduce brain swelling. However, Zackery suffered severe brain damage and spent months in the hospital. He still lives with the effects of this brain injury. Washington passed the Lystedt Law, a return-to-play law, to prevent future instances of second impact syndrome in the state.
Why Do We Need Return-to-Play Laws?
According to the Centers for Disease Control (CDC), return-to-play laws have been passed in all 50 states. The Gfeller-Waller Concussion Awareness Act is North Carolina's "return-to-play" law. Although these laws vary by state, they typically require coaches and athletic directors to undergo training so they can recognize concussion symptoms. Student athletes can be pulled from the field after concussion symptoms are recognized. Return-to-play laws typically have language the stipulates when and under what conditions athletes can return to their sports.
Without these laws, we would continue to have an increased number of incidents involving second-impact syndrome. If your child suffered a serious or fatal brain injury playing a contact sport, then it is possible the school was not in compliance with the North Carolina's return-to-play law. You should contact an attorney to discuss options for pursuing legal action.
At Riddle & Brantley, LLP, Justice Counts.