Who Could Be Liable for Injuries or Deaths at a Concert?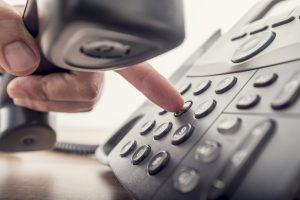 Millions of people in the US attend concerts each year. Most concerts are held without any problems. However, there are also instances where these events end in tragedy. The shooting at the Route 91 Harvest music festival is an example that is still fresh in our minds.
There have been multiple other concert accidents over the last several decades. Some resulted in dozens of fatalities and injuries. The Station Nightclub fire in 2003, the Ghost Ship fire in 2016 and the Sugarland stage collapse in 2011 killed a combined total of more than 140 people. Hundreds of others were injured at these events.
Plaintiffs who filed lawsuits after these tragedies claimed multiple parties were liable. It is not uncommon for injury lawsuits, especially involving concerts, to name multiple defendants. That is because many companies or specialists are required to organize concerts. Parties that may be liable include but are not limited to:
Musicians: Musicians performing at concerts are sometimes sued for injuries. Rapper Travis Scott is currently being sued by a fan who suffered a catastrophic injury at one of his concerts. According to the lawsuit, the 23-year-old fan was injured after Scott allegedly encouraged fans to jump from a balcony onto a crowd below. The fan claims he was pushed off the balcony by excited fans and then picked up and further injured by security hired for the event.
Security companies: Venues may hire security guards to keep the peace at larger concerts. Bands also frequently hire their own personal security staff. However, if employees working for these companies are negligent, concertgoers can be harmed. The Travis Scott lawsuit also names the security company as a defendant.
Venue owners: Businesses responsible for hosting concerts could be named as defendants in an injury lawsuit. BB&T Pavilion in New Jersey was sued in 2016 after a weak railing caused multiple fall injuries at a Snoop Dogg concert.
Concert promoters: Businesses responsible for setting up concerts can be named in lawsuits. Live Nation, one of the largest concert promoters in the country, was sued two years ago by a concertgoer who suffered a spinal cord injury at a 2012 Lamb of God concert.
Other third parties: Various third parties could be named as defendants in a concert accident lawsuit. The Station Nightclub fire in 2003 was sparked by a pyrotechnic display. However, the fire spread quickly due to the highly flammable "sound-proof" material that surrounded the pyrotechnic equipment. The pyrotechnic vendors and manufacturer of the sound-absorbing material were sued after the incident.
Do I Need an Attorney if I'm Injured at a Concert?
As you can see, one or more parties could be liable for injuries or deaths that occur at a concert. These types of cases involve extensive investigations because they are typically very complex. Riddle and Brantley has the resources to handle lawsuits involving incidents with multiple injuries or fatalities at concerts.
If you or a loved one were harmed while attending a concert, it can be difficult to determine who may be liable. Our North Carolina personal injury attorneys have the resources and experience to investigate these claims. At Riddle & Brantley, LLP, Justice Counts.