What Should I Do If I Move Into an Apartment Infested with Bugs?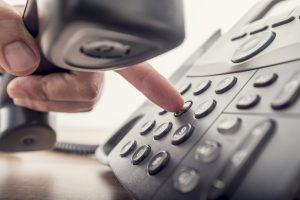 Imagine showing up in a moving truck at your new "move-in ready" apartment only to find that it is anything but. Instead, what you find is an apartment infested with bugs, filled with mildew and with old food stuck in places where it shouldn't be. That is what residents moving into Vie at Raleigh were faced with when they showed up to move into their new apartments earlier this month.
According to WRAL-TV, one man said that when he showed up to move into his "move-in ready" Vie at Raleigh apartment, he found cockroaches in the bathroom and an apartment that smelled like smoke. Dozens of other new arrivals to Vie at Raleigh had similar complaints, including broken dryer vents and lack of filters in the air conditioners. In addition, the pool at the apartment complex, which mostly houses college students, failed an inspection in late July. One woman said she attempted to break her lease as soon as she arrived, because her apartment was so disgusting.
Vie at Raleigh has responded with several excuses, including having several maintenance and cleaning employees quit suddenly, forcing them to outsource the complex's cleaning and maintenance. However, if that's the case, it still does not explain why you say apartments that are clearly not "move-in ready" are ready for occupants.
Can I Sue My Apartment Complex?
While it is possible to sue an apartment complex or landlord, depending on the issue, tenant-landlord laws and the details of the lease agreement, it can be difficult. In such situations, residents should talk to a personal injury attorney about their situation. An experienced injury lawyer will often talk with you or meet with you for free, analyze your situation, tell you whether you have a case, answer your questions and explain the best options available to you.  If we can't help you then we will offer you referral sources to contact for help.
The North Carolina personal injury lawyers at Riddle & Brantley have decades of experience helping injury victims and their families in Raleigh, Goldsboro and statewide hold negligent individuals and businesses accountable for hurting them.