Negligent Security: Are Airlines Doing Enough to Protect Passengers?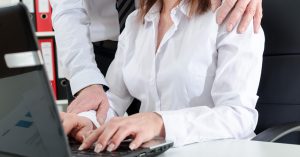 Recently, actress Sophia Bush released an open letter to a man who repeatedly harassed her during a flight. Unfortunately, what happened to Sophia Bush is not an isolated incident, and in some cases, it crosses the line from verbal to physical. According to the Independent Journal Review, in-flight sexual assaults are an all-too-common problem and things only seem to be getting worse, including reports from ABC News and NBC Washington that:
In some cases, victims are targeted during longer flights after taking sedatives or anxiety medication, which makes them less responsive, drowsy and more vulnerable to these types of attacks.
FBI statistics show that just in the New York area alone, there is at least one physical or sexual assault on a flight each week.
In many cases, reporting in-flight sexual assault can lead to the attacker's arrest. However, there have been instances where airlines have not been responsive, despite victims protesting and reporting attacks, when it comes to protecting travelers from assault.
Slate featured a report about in-flight sexual assault. One of the incidents in the piece involved a woman who reported how a passenger groped her during a flight to Germany. While the woman was sleeping, she alleges the man grabbed one of her breasts and pinched her nipple, which woke her. Upon realizing what was happening, she jumped out of her seat and hurried away. She reported the incident to the flight attendants, who told her to just return to her seat. When she refused, one of the flight attendants spoke to her alleged attacker, who eventually claimed it was an accident and pleaded not to be arrested.
After that, she was moved to another seat away from him. She later asked what was going to be done about her attacker. Some flight attendants ignored her. One told her that a note would be put on his profile, which Slate could find no proof of happening. Once the plane landed, the man was allowed to leave as if nothing had happened.
The woman again reported the incident to the ground crew once she left the plane. They told her the flight crew should've radioed ahead about the incident, so police could be waiting to meet the man at the gate. However, at that point, it was too late and nothing could be done.
She got the same story from German police and the FBI when she returned home to New Jersey. Even though criminal charges may not be able to be pursued at this point, could this woman's horrific experience, both at the hands of her attacker and the airline who should've protected her, be a case of negligent security?
What Is Negligent Security?
Negligent security involves situations where a person was the victim of a criminal act, such as assault, robbery or rape while on another's property. In such cases, the victim can pursue a civil claim against a property owner or other third party alleging their criminal injury was due to a lack of reasonable security measures.
Earlier this year, a young woman filed a negligent security lawsuit against her high school's principal and the school board after she was sexually assaulted in a school bathroom. In her suit, she claims that unsafe security practices, including employees consistently leaving the school's front entrance unlocked and unmonitored, contributed to her attack.