No Means No: North Carolina Updates Sexual Assault Law
North Carolina Governor Roy Cooper recently signed legislation that reforms North Carolina's sexual assault laws, extends the statute of limitations for civil suits against perpetrators of child abuse, and includes other safety protection measures for children.
The new legislation will allow North Carolina prosecutors to charge and possibly convict people of sexual assault who continue to have sex with a partner after being asked to stop. The law also makes it a crime to have sex with a person who is incapacitated because of his or her own use of alcohol or drugs.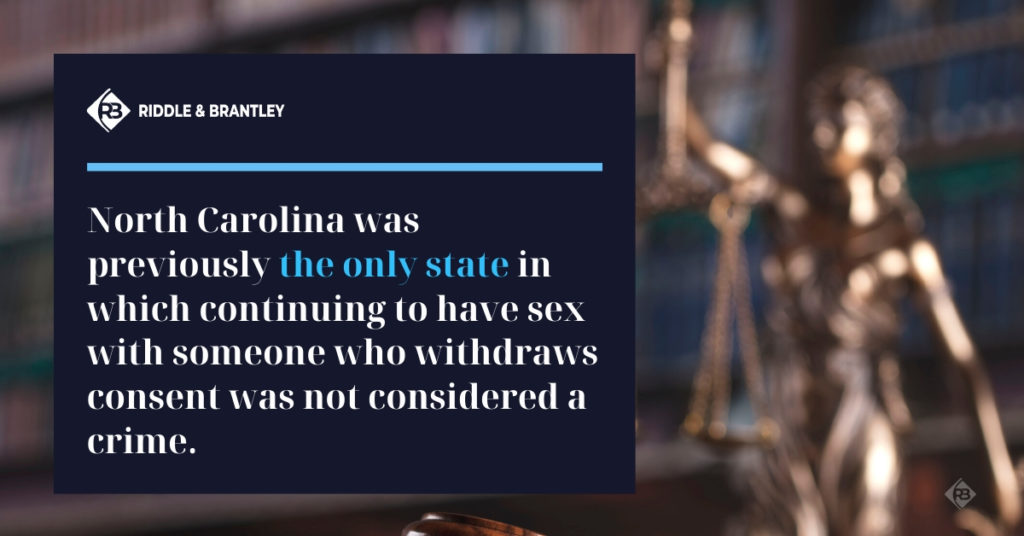 Until now, North Carolina was the only state in the country where having continued sex after one partner revoked consent was not considered a crime.
The bill signing was held at Family Service of the Piedmont, a nonprofit organization where abused children and domestic violence survivors can get help.
Governor Cooper stated: "Finally, in North Carolina, no means no. Justice will not be denied just because it's delayed. Finally, in North Carolina, people are required to speak up for sexually abused children."
Earlier this year, investigative reporters and other media highlighted problems with North Carolina consent laws. Fewer than one in four people who are charged with sexual assault are eventually convicted of that or a lesser crime within a four-and-a-half-year period.
The new bill also makes tampering with someone's drink a felony even if nothing atrocious happens afterwards.
Another important part of the North Carolina legislation increases the statue of limitations for civil actions by child abuse victims against their perpetrators from age 21 to 28.  Adults are now required to report sexual or violent crimes against children under the age of 18. The new legislation also bans online conduct with juveniles by high-risk sex offenders and requires all school employees to participate in sex trafficking training.
Justice for Victims of Sexual Assault
If you are the victim of sexual assault, you deserve justice — and you may have legal options, even if the perpetrator is not criminally charged.
For a free, 100% confidential consultation with an experienced North Carolina sexual assault lawyer, please call 1-800-525-7111 or complete the short form below.
Our North Carolina sexual assault attorneys including fighting for the rights of Boy Scouts who have been sexually assaulted are committed to seeking justice for North Carolinians, and we would love to help if we can.
If for any reason we're not able to help, we will do our best to help connect you with someone who can.
Call 1-800-525-7111 today for a free consultation and case review.
Justice Counts.