What Are Your Thoughts on The Harvey Weinstein Scandal?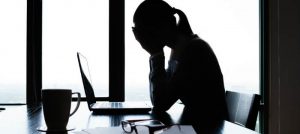 As many of you have heard, Hollywood mogul Harvey Weinstein is facing dozens of sexual harassment and sexual assault allegations. Weinstein has helped create some of Hollywood's most famous movies, such as Pulp Fiction and Good Will Hunting. The scandal unfolded last week after The New York Times and The New Yorker published articles detailing the sexual harassment claims against Weinstein.
Many of the allegations stretch back several decades and involve famous Hollywood actresses or models. In fact, the allegations stretch all the way back to 1984. According to the article, Weinstein has settled eight lawsuits filed by women that claim they were sexually assaulted or harassed.
The New York Times article used interviews from industry insiders, emails and internal documents from companies operated by Weinstein. After the article was published, many other women came forward and shared how they were sexually harassed or sexually assaulted by Weinstein. At the time this blog was published, 27 women have come forward with their experiences.
Allegations against Weinstein include:
He pressured women to give him naked massages.
He pressured women to take off their clothes in front of him.
He offered to advance the careers of aspiring actresses in exchange for sexual favors. This type of sexual harassment is known as "quid pro quo" or "this for that." In addition, Weinstein allegedly threatened to damage the careers of women who refused his advances.
He forced young actresses to look at him while naked.
He initiated unwanted physical contact with multiple women.
He may have raped women.
He may have attempted to solicit sex from an underage 17-year-old Kate Beckinsale.
Weinstein's career has fallen apart since these allegations were published. Recently, there were concerns that he would commit suicide. In addition, Weinstein is checking into a sex addiction rehab.
What are your thoughts on this scandal? Do you believe that Weinstein will be charged? What do you think should happen to Weinstein?