The Verdict Is in, But Will Nissan Pay the Price?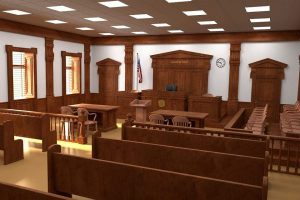 Last week, we told you about the California car crash that claimed three lives, which could have consequences felt all over the country. Well, there has been a new development in this case, and it's not good news for Nissan.
Will Nissan Pay the Price for this Verdict?
Almost a month after the trial began, there has been a verdict in the wrongful death and product liability lawsuit filed against Nissan. On July 21st, a jury ruled that the automaker owed the victims a collective $25 million due to a fatal crash linked to a braking system failure.
Back in 2012, a mother and her two daughters were driving through an intersection when a man driving and Infiniti QX56 crashed into their minivan. The driver of the QX56 survived, but the woman and her daughters did not. It was later discovered that a known software defect may have been the cause of the crash, and with that revelation the driver joined forces with the family of deceased woman and children.
They presented evidence that claimed that a software error, which was the subject of a 2014 settlement, caused the wreck. Jurors apparently agreed awarding $14 million to the father of the girls who died, $7 million to the surviving daughter of the woman who died, and $3.5 million to the man who was driving the SUV in this case.
There is still no word as to whether Nissan will finally declare a recall to fix the issue that may have caused the SUV's brakes to fail. However, if this fault causes more deadly crashes, then the government might decide to step in and force the issue.
This has been an update from the Raleigh product liability attorneys at Riddle & Brantley, LLP.